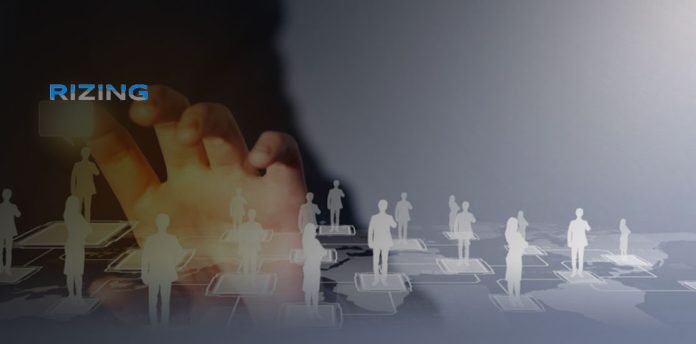 Rizing and SpinifexIT today announced the deepening of their partnership to empower customer success with SAP SuccessFactors Employee Central Payroll. Under the partnership, Rizing will strengthen the capabilities of their Upgrade2Success program with the capabilities of SpinifexIT's Easy Migration to automate the transition of SAP on-premise Payroll to SAP SuccessFactors Employee Central Payroll. Rizing's technical expertise and payroll acumen will integrate with SpinifexIT technology to accelerate timelines and de-risk SAP customers' movement to cloud.
Rizing's long-standing history with SAP on-premise Payroll combined with experience in leading Employee Central Payroll implementations worldwide provides customers with a reliable methodology for transformation to SAP SuccessFactors Employee Central Payroll. This Employee Central Payroll offering from Rizing will avoid many of the challenges of moving payroll to cloud, which most customers view as a complete re-implementation of payroll.Hrtech News
The union of Rizing's experience with SpinifexIT's Easy Migration product automates the movement of both the on-premise configuration and employee data to Employee Central Payroll, including all history and payroll results. Rizing's payroll experts will use Easy Migration to move the configuration, migrate employee data, and verify payroll accuracy across systems.
"This approach does away with the need for a design and build phase, which immediately makes the transformation to cloud more cost-effective. But the icing on the cake is having the insight and the right tools to remove the risk of moving your on-premise payroll to Employee Central Payroll," says Luc Hedou, CEO of HCM at Rizing.
"Rizing is a premier SAP partner in the world when it comes to implementing SuccessFactors® payroll," said Darren Pithie, Co-Founder and CEO of SpinifexIT. "The Rizing team partnered with us as we developed the Easy Migration solution, bringing their extensive payroll expertise and diligent testing capabilities to bear on the resulting product. We're excited about bringing this solution to market and supporting the SAP SuccessFactors Upgrade2Success Program."
Rizing, an SAP professional services firm with over 350 certified SAP SuccessFactors consultants, also partners with SpinifexIT to deliver Rizing's Synchrony Payroll, a cloud offering aimed at the small and mid-sized market. Synchrony Payroll is packaged with the SpinifexIT Easy Suite of products, including Reporter, Clone and PCC. With the inclusion of the Easy Migration offering, Rizing has the technology and talent to deliver optimal solutions that fit the size and model of all businesses and across all geographies.
SpinifexIT, an SAP Partner, has a strong portfolio of certified products for SAP SuccessFactors HR, Talent, and Employee Central Payroll. These products naturally support the Easy Migration offering. Easy Migration automatically identifies and moves country-specific configuration to the Employee Central Payroll system, which is currently available in 46 countries. Likewise, Employee data is automatically detected and copied to the new Employee Central Payroll system. The amount and type of employee data to be moved, including the entire history, can be customized by country. Pre-delivered reports automate the system-to-system data extraction and reconciliation process to ensure the successful transition to Employee Central Payroll.
Rizing will offer Easy Migration globally with Upgrade2Success as a part of the partnership with SpinifexIT.