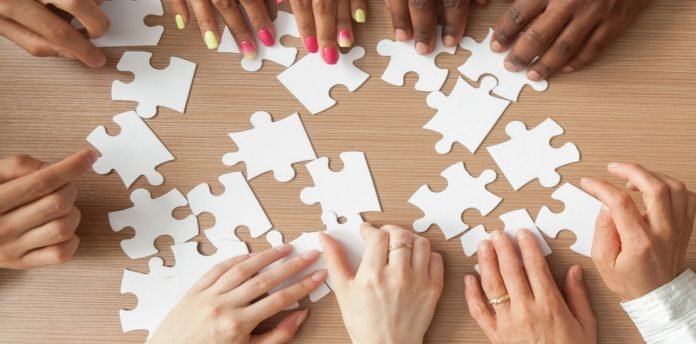 Global employee engagement company, Reward Gateway has been acquired by the world's leading platform for people at work, Edenred for £1.15 bn from funds managed by Abry Partners and Castik Capital.
Together Edenred and Reward Gateway will bring a unique and differentiated value proposition at scale to the market, by providing leading end-to-end employee services, from digital employee benefits, employee savings, recognition and rewards programmes, to well-being and corporate social animation solutions. This acquisition brings together two organisations with aligned mission and values, track record and offers to innovate and provide HR leaders with a truly market-beating solution.
The deal will bring many benefits to Edenred and Reward Gateway clients including accelerated delivery of a comprehensive range of solutions and most notably, an extended reach of Reward Gateway's platform into new regions and countries, as it is planned to be rolled-out in 6 major Edenred countries (Belgium, France, Germany, Italy, Romania, Spain). It will bring Human Resources departments access to a unique, multi-country Employee Benefits and Engagement platform, empowering them to build the right combination of benefits and engagement tools to meet the changing needs of their people and their company.
As part of the deal, Reward Gateway will join the Employee Benefits Division within Edenred under the leadership of Arnaud Erulin, Employee Benefits, COO. Nick Burns, Global CEO, Reward Gateway will stay on and lead the business.
Arnaud Erulin, Global COO Employee Benefits Solutions of Edenred, said, "Edenred has successfully extended its portfolio into non-Meal & Food benefits over the years. The Group has notably developed a leading offer in Employee Benefits and Savings platforms in 17 countries as part of its Beyond 22-25 strategy. This acquisition marks a major milestone in the roll-out of our strategic plan, putting Edenred in the best position to be the most trusted global Employee Benefits & Engagement platform. It opens the door for Edenred to accelerate the strengthening of its Employee Benefits value proposition. This move offers global corporations and enterprises international consistency in every market that we operate in."
Nick Burns, Global CEO of Reward Gateway, said: "The combination of Reward Gateway's operations and technology with Edenred's position as a global market leader across 1 million corporate clients in 45 countries, offers an accelerated path to achieve our mission of 'making the world a better place to work'. As we will aim at a single unified platform, we will benefit from economies of scale to build tailored solutions for specific markets. Bringing together our collective strengths, from commercial reach to product innovation and advanced technology, will be putting us in a position to provide HR leaders with a truly market-beating solution.
"In the context of a post pandemic world we have displaced workforces, and as the cost-of-living crisis continues, many employees are struggling to make ends meet. Employers too are extremely affected by market instability, in addition to other challenges such as inflation, staff retention and the war for talent. Our goal is to unite and connect people with organisations that are set up and armed to support their workforces. This deal solves the macro social issues that exist in today's workforce."
Listed on the Euronext Paris stock exchange, Edenred is part of the CAC Next 20 index with a market capitalisation of over €14.5 billion. The company has 10,000 employees worldwide and generated more than €2.0 billion in revenue in 2022.
With over 4,000 clients, Reward Gateway helps improve the working lives of over 8 million users around the world. Reward Gateway has over 650 employees across the UK, US, Australia and Bulgaria.
Reward Gateway has enjoyed continued double-digit revenue growth and consistently high profitability over the recent years. It forecasts to generate £95m revenue and £45m EBITDA in FY2023.
Discover the full potential of your Hrtech strategy with our comprehensive Hrtech News and Hrtech Interviews.
Want to Contribute? CLICK HERE To Submit Your Guest Post and Join Our Community of Writers!!!