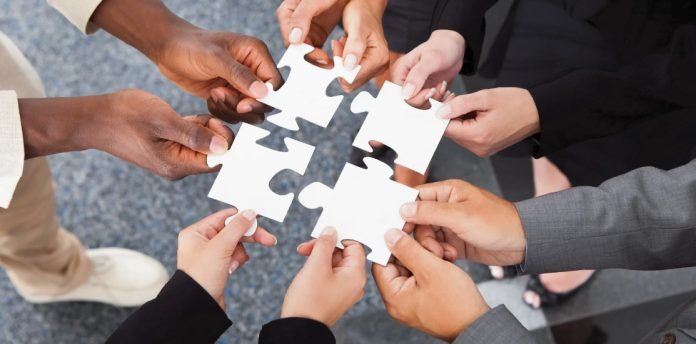 DTech Apps by Discover Technologies, the industry leader in secure enterprise productivity apps, today announced the latest application updates for Tasker and DocIntegrator modernize enterprise task management and process mining by building on the Now Platform®. To support the development of its Built on ServiceNow solution, DTech Apps has collaborated with ServiceNow's Partner Solutions Center of Excellence. This team is resourced with experts who enable the co-creation process with partners through technical and business guidance, accelerating time-to-market and improving customer outcomes. The new solutions will improve the lives of the global, modern workforce with adaptable, intuitive, user-friendly apps on the platform and available on mobile devices. Attendees at ServiceNow Knowledge 2023 can visit booth PZK-16 from May 16-18 at the Venetian Convention Center in Las Vegas, NV, in the ServiceNow Partner Innovation Zone for a complete product demonstration of Tasker and DocIntegrator.
The Tasker Spring Update features an upgraded search and dashboard experience from the modern portal allowing users to find their task data faster, in fewer clicks, within the Tasker Work UI™ or Tasker's integration for the ServiceNow Workspace UI. The Spring Update also includes two new key additions: external system flows and enhanced organizational task privacy. External system flows allow for tasks or task templates in Tasker to be launched from an external system such as Microsoft® SharePoint. Enhanced organizational task privacy ensures task information can be kept hidden within Top Organizational Structures in the same ServiceNow instance. This allows for additional confidential processes to maintain a higher level of classified privacy from other work in Tasker.
The DocIntegrator Spring Update features enhanced federated search capability added to ServiceNow Global Search. This addition allows for users to leverage ServiceNow Global Search across Microsoft SharePoint, Microsoft Teams, email, file folders, and more without saving or indexing information. The update also features enhanced metadata updates for single or multiple files upon upload to Microsoft SharePoint or other compatible file storage systems.
ServiceNow's expansive partner ecosystem and new partner program is critical to support the $500 billion market opportunity for the Now Platform and associated partner services. The revamped ServiceNow Partner Program recognizes and rewards partners for their varied expertise and experience to drive opportunities, open new markets, and help joint customers in their digital transformation efforts.
"We are thrilled to work with ServiceNow to develop these applications and be accepted into this elite council of ServiceNow partners," says Dave Truitt, CEO of DTech Apps by Discover Technologies. "Our team has worked diligently to ensure Tasker and DocIntegrator align with ServiceNow's forward-thinking vision to help organizations reach their maximum value and potential through digital transformation."
"Partnerships succeed best when we lean into our unique skills and expertise and have a clear view into the problem we're trying to solve," said Erica Volini, senior vice president of global partnerships at ServiceNow. "DTech's Apps extends our reach well beyond where we can go alone and represents the legacy and goals of the Now Platform."
DTech Apps develops secure enterprise productivity apps built on ServiceNow and distributed through the ServiceNow Store. Tasker is a secure dynamic enterprise collaborative work management application that enables organizations to comprehensively, cohesively, and transparently manage all work, allowing them to harness the full capabilities of their organization's resources. DocIntegrator is an integrative content management tool that connects Microsoft® SharePoint directly to ServiceNow allowing for secure interoperability between platforms.
Tasker and DocIntegrator are certified on the ServiceNow app store. Certification by ServiceNow is only granted to applications and integrations available in the ServiceNow Store and signifies that Tasker and DocIntegrator have successfully completed a series of tests surrounding Now Platform® security, compatibility, performance, and integration interoperability. Certification also reflects that ServiceNow best practices are utilized in the design and implementation of Tasker and DocIntegrator.
Discover the full potential of your Hrtech strategy with our comprehensive Hrtech News and Hrtech Interviews.
Want to Contribute? CLICK HERE To Submit Your Guest Post and Join Our Community of Writers!!!