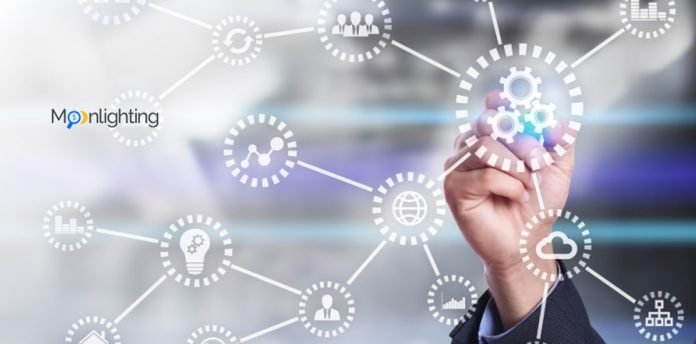 Moonlighting, a leading independent worker-focused platform and tools provider, today announced 2,000 remote jobs from BroadPath, a leader in the work-from-home (WFH) customer experience space, will be sourced to Moonlighting's jobs listing platform.
In a response to significant workforce reductions and layoffs occurring across the country as a result of COVID-19, Moonlighting and BroadPath are teaming up to fill these WFH positions quickly.
BroadPath provides specialized customer support, compliance, and technology services to healthcare payers/providers, travel/entertainment, ecommerce and financial service sectors.
"BroadPath engaged Moonlighting for their understanding of the remote workforce and deep experience in recruiting for virtual opportunities," said Scott Weismiller, SVP of Global Solutions at BroadPath. "We feel fortunate to be in a position to help the multitude of companies and individuals who have been negatively impacted by the pandemic, and the many more who may be in the months to come."
"BroadPath is a leader in the work-from-home space and known for its top caliber customer support and culture-first approach," shared Jeff Tennery, Founder and CEO of Moonlighting. "Moonlighting is doing all it can to help fill these great remote positions, and keep America earning income during this crisis."
Head to www.moonlighting.com or to the app store for searchable access to more than 200,000 work-from-home opportunities, thousands of freelance offerings and more than one million part-time jobs, all posted within the past 30 days. Site visitors also now have free access to Moonlighting's Freelance as a Solution business tools and solutions designed to help independent workers better manage jobs and gigs.