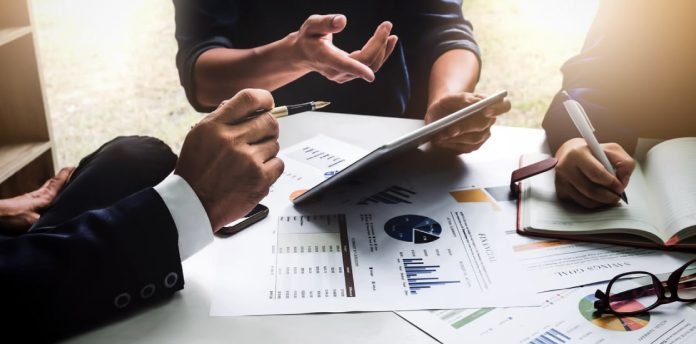 By now, most companies understand the amazing value of digital HR technology. But HR tech is not static and there are constantly new developments taking place and adding their unique flavour to things. With a few months of 2020 behind us, it is time to take a look at the top digital HR trends that are moulding 2020.
There are a lot of benefits to using digital HR tech. The right implementation and use of the best technologies can lead to:
Efficiency in HR processes
Effectiveness of those processes, as well as other work the department does
Wider access to information and better ability to use it
Enhanced connectivity within different groups
In short, companies of all sizes can use HR technology to boost productivity, employee wellbeing and save money while doing it. So, what should be the top digital HR tech trends companies should be keeping an eye on this year?
Shift from operational to a strategic tool
One of the major trends is companies realising the value of HR tech as a strategic tool rather than just an operation addition. What this means is that HR tech is seen as a tool that can add value rather than just something to be used for the sake of it. The truth is that you can't just keep adding new technology without first assessing the benefits of that software to your business. A piece of technology that works for another company might not work for you and that is why it's crucial to always approach HR tech with a strategic mindset. Each HR tool should always be assessed in terms of the impact it has on your business and the outcomes using it will lead to. Focusing only on the tool itself will not be beneficial.
Integration of digital HR and analytics
Digital HR tech has been able to create a lot of valuable data for businesses. While this has been used to some extent in the past, 2020 is witnessing a deeper integration between different systems to make sure the data is used more strategically. The fact is that a lot of companies are using HR software but not utilising the data they receive from the software. For example, many free HR software solutions provide valuable information about employee payroll and benefits. If this is integrated with analytical software, then the data can be used to understand things about employee health or productivity. Again, a big focus of this is to ensure that data is used strategically – certain metrics are more important for different businesses and the realisation of this will be a major trend in 2020.
Gathering data from multiple sources
Data isn't just going to be used in a more analytical manner, but also the range of where it will be collected is going to continue to go up. Some call the process "continuous listening" because it refers to a coordinated and cross-functional effort to collect and combine data. This means that digital HR tech is about to start using a wider variety of data – not just within the specific company but also outside of it. This will then be fed to the analytics systems and used to improve business outcomes.
Digital tech implementation becomes continuous
In 2020, businesses are going to realise that HR tech is not just a one-off addition to the organisation but that digital tech implementation is a continuous process. There needs to be a continued effort to continue finding the latest technologies to improve the HR department rather than a simple adaptation of tech every five years or so. Implementation will move from being a fixed cost and function to a variable cost and continuous operation. This means that HR departments themselves need to become more tech-savvy. It is imperative to have talent working on the department that can also continue digital transformation and innovation as part of their jobs.
Education around digital HR tech to increase
Directly related to the above point will be two things. First, digital HR learning is going to increase. The demand for the right digital HR skills will go up because companies understand the importance of continuous digital tech implementation. This means that during the transition, companies themselves will act as educators. Courses around HR will increase and become more focused on tech. The second point is that digital skills will become more relevant. According to a study done in the Netherlands, 40% of jobs already require upskilling in digital skills. This means that people looking to enter the HR sector are going to have to focus their skillset around utilising digital HR tech.
2020 will witness an increasing focus on digital HR tech and it's implementation. The above trends will direct how this is going to happen and the direction of the industry in the future.