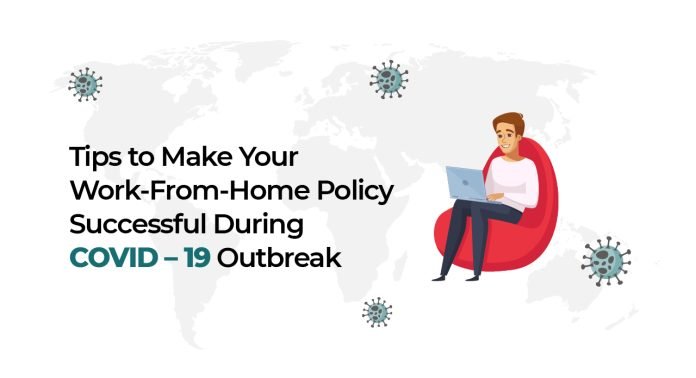 The recent spread of COVID 19 had made one thing pivotal – WORK FROM HOME. It can now be considered completely realistic to imagine that 'home office' will be a very regular thing as the pandemic has started reaching across the globe on a rather frightening level.
While major IT companies and tech giants across the world have already facilitated remote working on a larger scale, there will be a real challenge for the mid-scale and small scale startups and for that matter even the first-time enterprises to combat working remotely across teams and departments hrtech news.
Then there will be some employees that will be working from home for the first time. That additionally means figuring out how to stay put on a task in a remote and new environment and at the same time being profitably productive. While it is of a very common belief that managing work from home is extremely tedious and hampers productivity. However there are ways to always deliver results without going crazy in setting up a clean and communicative workspace and handling the business communication with your team.
Let us have a look at our infographic which gives us the exact way in which the management must be going on in staying put in this scenario.


Share On Your Web site : – Tips to Make Your Work-From-Home Policy Successful During Covid – 19 OutbreakTips to Make Your Work-From-Home Policy Successful During Covid – 19 Outbreak
As we have clearly observed there are ways and means for making every venture a profitable venture if we have the aptitude to function no matter what the situation is. While COVID -19 brought with itself immense amounts of work stress and forced home office facilitation, we have to make the best of the situation and learn to trust your employees. Trust is the main catalyst of making this process a rather swift and functional one.
---
ABOUT THE AUTHOR
Chandrima Samanta
Content-Editor at HrtechCube
Chandrima is a Content management executive with a flair for creating high quality content irrespective of genre. She believes in crafting stories irrespective of genre and bringing them to a creative form. Prior to working for MartechCube she was a Business Analyst with Capgemini.