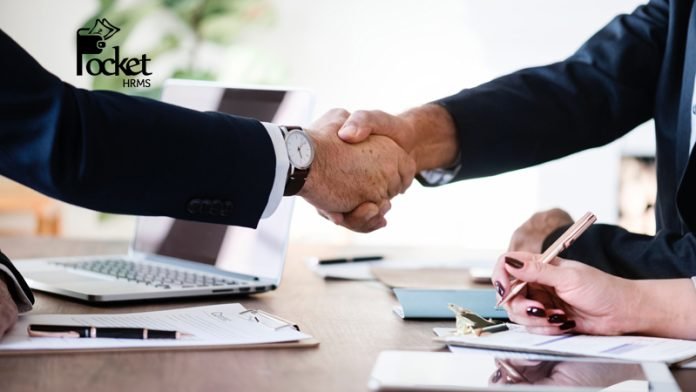 It's 2018 already and Pocket HRMS has good news for the Human Resources (HR) department. Pocket HRMS previously known as Pocket HCM launched 'smHRty' (pronounced Smarty) earlier this week aimed at reimagining HR automation. smHRty is an intelligent AI- powered chatbot serving as a first level virtual HR help desk for employees, hence freeing up human resource personnel from a great deal of admin work and allowing them to focus on other crucial and strategic tasks.
Read More: Unity Technologies Will Launch Artificial Intelligence Challenge Designed to Push Limits of Intelligent Systems
"It's 2018 already and with the evolving business ecosystem and technology, the dynamics of HR are undergoing tremendous changes. With other processes already taking a huge leap, technology and cloud-wise, it is high time that the HR too embraces the technological advantage that we have to offer it today. From hire to retire, all the critical processes of human resources are still handled manually in many companies and we are sure that Pocket HRMS and the new introduction of our HR chatbot – smHRty – will be a welcome move for everyone. Consider smHRty as an extended hand for the HR department that handles all first level interactions and enquiries, allowing the HR to focus on what is important," said Mr. Jitendra Somani – CEO for Sage Software Solutions Pvt Ltd. smHRty uses intelligent Machine Learning algorithms to answer some of the most commonly asked questions that an employee would ask HR. The interactive chatbot works like a human and makes it fun and approachable. Be it checking leave balance, tax details, payslips or personal details, smHRty would help the employees with most of the basic HR related documents and enquiries.
Read More: Interview With Sven Lubek, Managing Director at WeQ
"Since smHRty uses Machine Learning and AI technology, it will self-learn and update itself over time to serve employees in a better manner," added Mr. Jitendra Somani.
The introduction of smHRty gives Pocket HRMS an edge in terms of HR automation. Pocket HRMS' motto remains the same, i.e. innovation from hire to retire, which reflects the firm belief of the brand. It continues to be the most budget-friendly HRMS solution with SaaS-based pricing and up-to-date technological updates. About Pocket HRMS Pocket HRMS, previously known as Pocket HCM, is a leading cloud-based HR software with state-of-the-art development and support centres across the country. It now comes with a built -in and intelligent HR chatbot to take care of everyday HR tasks. Pocket HRMS empowers businesses by addressing a range of human resources management problems. It serves as a trusted name in the cloud HR domain offering powerful modules to manage critical HR operations.
Read More: Hireology Transforms How Dealers Attract, Hire and Integrate Top Talent, Launching the First Recruitment CRM Platform at NADA 2019
SOURCE URL: https://aithority.com/hrtechnology/pocket-hrms-to-reimagine-hr-automation-with-smhrty-a-new-friendly-hr-bot/
Also Read -5 ways in which SOPs can help HR department in Corporate