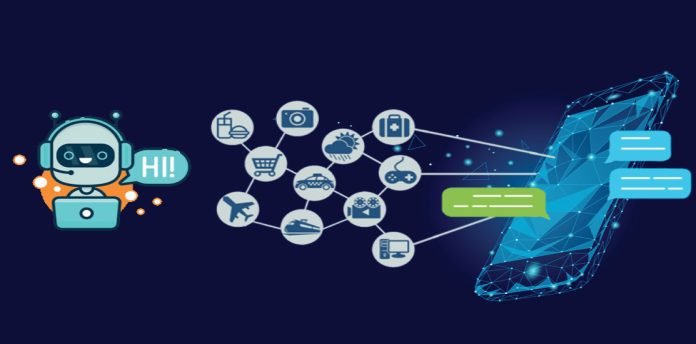 Phenom, the global leader in Talent Experience Management (TXM), today announced the availability of Phenom High-Volume Hiring for organizations that need to hire large numbers of workers quickly, while providing an exceptional experience for all talent stakeholders including candidates, recruiters and hiring managers. High-Volume Hiring's unique application of AI to each and every process within volume hiring practices is a true differentiator — moving qualified candidates to recruiters in minutes instead of hours or days.
At the center of Phenom's High-Volume Hiring solution is intelligent automation, which eases the application and hiring process for both candidates and recruiters by shifting early transactional interactions into personalized AI-led processes that quickly qualify job seekers by interest, location and basic qualifications. Candidates are then seamlessly progressed to self-scheduled interviews and video-based Q&A within the same place (e.g. career site, chatbot or SMS) they began their job search. Hiring flows can be differentiated by job role and required skills — such as specialized licenses or certifications for teachers, nurses, airline pilots and flight crews, and commercial truck drivers — customized for any industry requiring hiring at scale.
Phenom High-Volume Hiring solution includes:
Omnichannel candidate engagement: connect via career site, chatbot or SMS to reach candidates anytime, anyplace
Hyper-personalized job recommendations: display based on job search, location, qualifications and shift preference
Automated AI scheduling: initiate self scheduling for candidates, which can be easily configured for one-on-one or group meetings
Embedded video interactions: support face-to-face engagements directly in chat for accelerated screening processes
Seamless hiring manager participation: initiate and confirm candidate actions behind the scenes with limited impact to day-to-day business operations
Customized workflow orchestration: configure hiring flows to collect minimal or need-to-know information required for job categories, cost centers, seasonality and more
"With the release of High-Volume Hiring, Phenom is customizing recruiting workflows for hiring managers as well as talent teams, removing inefficiencies often found when traditional processes are applied to hiring at scale," said Matthew Merker, Research Manager, Talent Acquisition and Strategy at IDC. "Filling front line, hourly, and professional positions as quickly as possible is no longer an HR mission, but a business imperative."
According to the US Bureau of Labor Statistics, there are approximately 11.4 million unfilled jobs in the US. Even if employers could find candidates, they are struggling to find recruiters and other talent professionals to help fill job openings. Due to a ratio of one qualified talent professional for every eight open roles, talent teams need to be more efficient and effective. Phenom High-Volume Hiring empowers on-the-job recruiters to fill open roles up to 90% more efficiently.
"We're going beyond AI-led job and skill matching and optimizing behind-the-scenes activities to remove friction for recruiting teams and hiring managers as they work to hire thousands of employees," said Mahe Bayireddi, CEO and co-founder of Phenom. "This allows organizations to proactively address seasonal hiring spikes and align recruiter capacity to the highest priority staffing initiatives."
Join "The Key to Unlocking Successful High-Volume Hiring" to learn more about Phenom High-Volume Hiring. To request a demo or to learn more about Phenom, visit www.phenom.com
For more such Updates Log on to www.hrtechcube.com