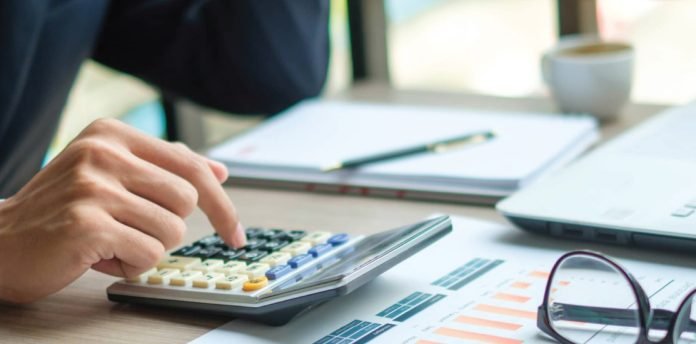 Today, Organon China is proud to have been named the "2023 Top Employers in China" and honored to receive "Best Workplaces™ in Greater China 2022″ certificate, in recognizing its vision-driven company culture, diversity and inclusion, strong employer brand, attractive work environment and company's long-term commitment in ESG. The company stands out as one of the few companies in the market to win two major certifications on its first anniversary as a standalone company.
As a newly established healthcare company, Organon always commits to bring and practice the core values of BE REAL, OWN IT, BRING YOUR FIRE, RISE TOGETHER, KEEP MOVING and WE ALL BELONG, aims to adapt a comprehensive people strategy to build an inclusive and caring organization to attract and retain talents.
Zafer Unluer, Senior Vice President of Organon and Market Lead of Organon China said, "After our recent spun off, in such a short amount of time being rewarded both with Top Employers China and Best Workplaces™ in Greater China, demonstrates our commitment in building a culture evolving around our people.  As a new company with a strong legacy of products, we have built an inclusive culture and welcoming diverse opinions from different backgrounds of founders. In Organon, we believe bringing the fire of our founders into work is a recipe for success. In order to achieve our mission of creating a healthier every day for every woman & their loved ones in China, we need to operate from a mindset of possibilities. And there is no single market better than China that is a better fit to showcase the talents of our employees while delivering our mission. Those awards will help us in retaining & attracting the best talents in Chinese market into our company."
Lia Zuo, Head of Human Resources, Organon China said, "Our people is the key force in our long-term development and success in China. At Organon, every employee works as a founder. We rise together, and the company supports talents to unleash their potential by creating a positive and healthy workplace. We support them to discover, to learn, to achieve and succeed, and keep moving for making a better and healthier every day for every woman and their family around the world."
Striving to Build a Founder Culture to Attract and Retain Talents
The Top Employers Institute program certifies organizations based on the participation and results of their HR Best Practices Survey. The survey covers six HR domains consisting of 20 topics including People Strategy, Work Environment, Talent Acquisition, Learning, Diversity, Equity & Inclusion, Wellbeing and more.
The institute is deeply impressed by Organon's founder culture that encourage entrepreneurship to achieve both operational excellence and business growth. For example, the company collects innovative ideas submitted by employees every quarter and launches a special program. By the end of 2022, the company has collected a total of 112 employees' innovative ideas, and 11 ideas of them have been adopted and put into real-life practice, which not only encourages creativity, but also helps improve operation efficiency.
In terms of knowledge and skill, Organon China launches its people strategy with three pillars on "cross-functional knowledge and expertise, learning ability to actively respond to changes, and agility in the VUCA era".  For example, the company launched "Galaxy Academy"— a signature training platform in China for new managers and high-potential talents by providing diversified training programs, encouraging employees to lead the change, enabling the sustainable development of the organization and contributing to company's goal and strategy.
Creating An "Ideal Workplace" for Employees with Diversity and Inclusion
Organon believes that an "ideal workplace" not only consists of open, fluid and collaborative space where new ideas flourish, but also a workplace with people who team up and ready to make her health different and grow together in achieving shared mission.
The company supports employees by providing competitive compensation and benefits, customized learning resources, tailored-made career development pathway as well as diverse, friendly and balanced working environment.
For example, every China employee is entitled to have "Focus Day"(every Friday) for working remotely. On the International Women's Day, Organon was also designating the date as a day to recognize the growing health disparities women face, providing paid time off for all employees to attend to their own health needs and make a commitment to the health of the women in their lives or reflecting on how to make a change. Moreover, Organon China also took a series of actions to support its employees during COVID pandemic in terms of food and health supplies, physical and mental health support as well as remote work assistance.
Top Employers Institute CEO David Plink says: "Exceptional times bring out the best in people and organizations. And we have witnessed this in our Top Employers Certification Program this year: exceptional performance from the certified Top Employers 2023. These employers have always shown that they care for the development and well-being of their people. By doing so, they collectively enrich the world of work."
Relying on its efforts, Organon has also been awarded the "Best Workplaces™ in Greater China 2022″ titled by the global workplace culture authority Great Place To Work. This specific certification is evaluated by international expert panels of Great Place To Work, who are responsible for comprehensively investigating and evaluating the employees' feedback on their employers and working departments from the dimensions of "respect, love, trust, pride and fairness".
Discover the full potential of your Hrtech strategy with our comprehensive Hrtech News and Hrtech Interviews.