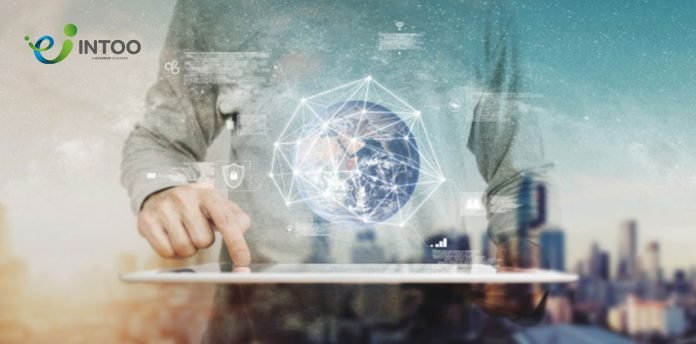 Intoo USA, the leading human resources (HR) technology company helping business leaders build and transition the modern workforce, continues to grow in response to an anticipated 10% growth in the career transition outplacement market in 2021. Intoo has announced new hires and promotions to its leadership team in addition to rapid hiring growth of 40% to scale with demand after being acquired by Gi Group, Italy's largest multibillion-dollar, multinational HR services company, in July 2020.
Mira Greenland has been appointed to the position of Executive Vice President, Sales. In this role, Mira is responsible for the direction, strategy, and growth of the Sales, Demand Generation, and Channel Partnerships teams at Intoo. Bringing over 20 years of experience in Business Development and Human Resources, Mira was previously a founding team member of the Social Recruiting division of CareerArc. In addition to her success in sales and business development leadership experience, Mira served in HR roles earlier in her career, including as Director of Technical Recruiting and as Director of Corporate Well Being at Green Hills Software. Mira is a frequent speaker and panelist at HR, recruiting, and brand management conferences.
The company's growth has also necessitated further development and expansion of its career coaching team. To lead that charge, Christa Juenger has been promoted to the position of Vice President, Strategy and Coaching Services. Christa is responsible for the development and delivery of coaching programs to professionals of all levels. Christa has 20 years of experience in the career development and outplacement industries and is an internationally certified career coach. Christa also has experience in executive recruiting and corporate career development training.
Intoo USA has also further expanded its technology to deliver a standardized outplacement experience for its global clients, with platform usage and client expansion set for more than 100 countries in 2021. The award-winning technology, which has been translated for local delivery in key markets and includes a curated set of resources developed based on local job seeker needs, also enables virtual one-on-one career coaching with local coaches within the platform, via video, text, and audio chat. Usage of these coaching features increased by 87% in the U.S. since the start of the pandemic.
"We're excited to have Mira and Christa in these positions at this pivotal point of growth for our business, amidst the impact of the pandemic," says Yair Riemer, CEO of Intoo USA. "We've been uniquely positioned for growth in the outplacement sector since before the pandemic, given our virtual coaching model. We're excited to continue to pioneer a modern, high tech and high touch approach to outplacement in a growing number of countries around the world. This is yet another way we deliver consistency and quality of service for our clients and their departing employees."
For more such Updates Log on to www.hrtechcube.com