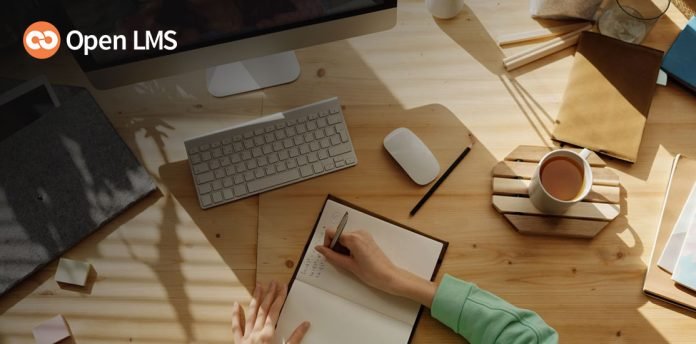 Learning Technologies Group plc (LTG), announced today the acquisition of eThink Education, one of the largest Moodle providers in the world and a Platinum Totara Partner. With this addition, Open LMS, a subsidiary of LTG, will bolster its credentials in the high-growth Moodle market and expand its presence in North America by joining the largest commercial provider of the Moodle open-source Learning Management System (LMS).
Founded in 2008 and headquartered in Baltimore, eThink is a rapidly-growing and award-winning Moodle partner providing implementation, integration, management, and cloud-hosting services for the open-source Moodle, Moodle Workplace, and Totara learning platforms in the higher education, K-12, and corporate sectors. With a customer retention rate of 98% over the past 13 years, the customer-centric company serves more than two million users in 22 countries.
As part of the acquisition, eThink will be integrated into Open LMS. Open LMS has a vision to consolidate and innovate the commercial Moodle offering for education institutions and corporations worldwide. With the integration of eThink, Open LMS is bringing together the two premiere Moodle organizations in the world to provide world-class service and scale to our clients.
"The pandemic has drastically increased the need for effective online teaching and learning programs for thousands of education institutions and corporations worldwide," said Phillip Miller, Managing Director for Open LMS. "With the integration of eThink, which is a strong business delivering high levels of growth and profitability alongside peerless customer service, we can further support those who need a fully-functional, open-source solution to manage courses and deliver engaging content experiences at any time and anywhere."
The 39 colleagues who make up eThink will become Open LMS employees, adding to the company's presence in North America and enhancing its focus on customer success and support. The team will be led by Miller, with eThink's founders, Brian Carlson and Cheryl Patsavos, joining the Open LMS leadership team as the new Head of Sales and Head of Customer Success.
"Our mission at eThink has always been to provide our clients with the high-quality learning experiences and support they need in order to find learning success," said Carlson. "We are thrilled to join the Open LMS team to present organizations and institutions worldwide with new opportunities to create eLearning solutions that meet their unique needs. With this move, we look forward to combining the expertise of eThink and Open LMS to provide even better LMS support, an extended portfolio of products and services, and the scale that allows us to create innovative solutions for our clients."
The acquisition comes on the back of a successful year for Open LMS, which separated from Blackboard in March 2020. Since parting with Blackboard, which bought Open LMS (formerly called Moodlerooms) in 2012, the company has increased its partner ecosystem by adding 23 additional reseller partners and evolved into a team of 105 employees. This includes team members from a separate acquisition of Australian Moodle leader eCreators in September 2020. With the addition of more than 325 clients as part of the eThink acquisition, Open LMS now serves more than 1,460 clients and eight million users across 100+ countries worldwide.
For more such Updates Log on to www.hrtechcube.com