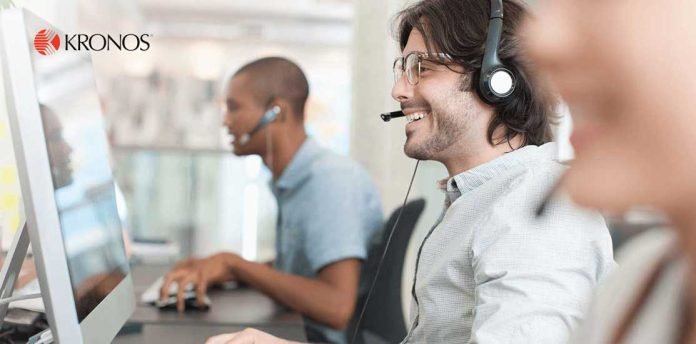 Kronos and Ultimate software that merged with each other recently have rolled out new features in their respective solutions which will help the customers in tracking and mitigating the strenuous impact of the global outbreak of Coronavirus.
Kronos has announced the introduction of automated reporting capabilities that can be used by the organizations to pursue tracing of employee contact through Workforce Central, Workforce Ready, Kronos iSeries Central, and Workforce Dimensions.
This new attribute works by analyzing records of the labor along with attendance and time data records which are used to generate reports. These reports can be used by the organizations to identify the employees who might have come in contact with another employee or co-worker who has tested positive or is presumed to be COVID-19 positive. This will help the organizations to communicate with the employee and work with other health authorities to take necessary measures. These measures also include cleaning the exposed areas at work aggressively.
On the other hand, Ultimate software has released its UltiPro resources and enhancements to support its customers and their workforce in addressing the needs and requirements created by the response of legislation governing employers to the global COVID-19 outbreak.
The tools and solutions introduced by Ultimate Software back its customers in handling taxes, managing leaves, and payments so as to comply with the new federal legislation. These legislations include the Coronavirus Aid, Relief and Economic Security Act (CARES) as well as the Families First Coronavirus Response Act (FFCRA) among other federal and state 
regulations that need to be complied with.
Both companies are keeping up with the challenges and delivering solutions for the same. To know more about such information from the hrtech industry, follow the hrtech cube. Hrtech cube delivers regular updates about the latest trends in the hrtech sector from all around the world.
---

ABOUT THE AUTHOR
Aashish Yadav
Content Writer, Martech Cube
Aashish is currently a Content writer at Martech Cube. He is an enthusiastic and avid writer. His key region of interests include covering different aspects of technology and mixing them up with layman ideologies to pan out an interesting take. His main area of interests range from medical journals to marketing arena.