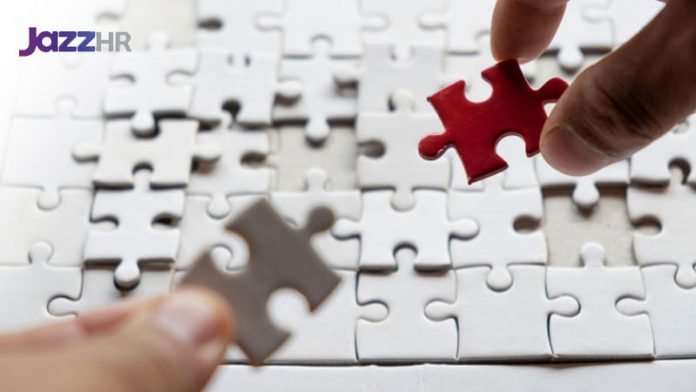 Leading Recruiting Solutions Provider Brings on Industry Veteran to Accelerate Expansion into the SMB Hiring Market
JazzHR, the leading recruiting solutions provider for small and medium-sized businesses, today announced the addition of Amanda Friedl as the company's Vice President of Strategic Alliances. To support JazzHR's continued growth, Friedl will focus on expanding existing relationships and performance with JazzHR's alliance partners, including ADP, Namely, Zenefits, PrismHR and Amcheck, as well as bringing in new alliance partners to further accelerate the company's reach in the SMB market hrtech news.
"Right now, there are more jobs than there are people to fill them, making it harder than ever for companies to recruit top talent, especially in the SMB space. Comprehensive recruiting solutions provide businesses the edge that they need to stay ahead in this hyper competitive hiring market.  Strategic alliances play a critical role in ensuring JazzHR's award winning solution reaches the small and mid – sized business market that benefits most from improved recruiting performance," said Amanda Friedl, Vice President of Strategic Alliances at JazzHR. "The JazzHR team has done a great job of building relationships with other players in the HR technology space, and I look forward to helping continue that growth and momentum hrtech."
Friedl brings expertise in managing go-to-market planning and partner enablement in HR technology. As the Senior Director of Media Alliances at Monster, Friedl was responsible for maintaining a profitable and growing channel of partnerships, and executing on strategic alliances in order to drive revenue for Monster and the alliance partners.
"Strategic alliance performance is critical to the continued growth of JazzHR. Amanda's deep HR tech alliance background makes her the perfect fit for the role of Vice President of Strategic Alliances," said Pete Lamson, CEO of JazzHR. "In recent years, we have worked hard to establish and maintain relationships with other innovative companies in the hiring space. With Amanda's proven ability to drive strategic technology alliances, we are confident that she will further JazzHR's position as a leader in the highly competitive hiring sector."
Friedl is joining JazzHR at an exciting time, as the company continues growing its leadership position in the market. Most recently, JazzHR partnered with Collage, an all-in-one platform for HR, benefits and payroll management, based out of Toronto. In the coming months, JazzHR will expand their partner portfolio to include assessments provider, Wonderlic, and more. Friedl holds an MBA in Economics and International Business from City University of Baruch College in New York.