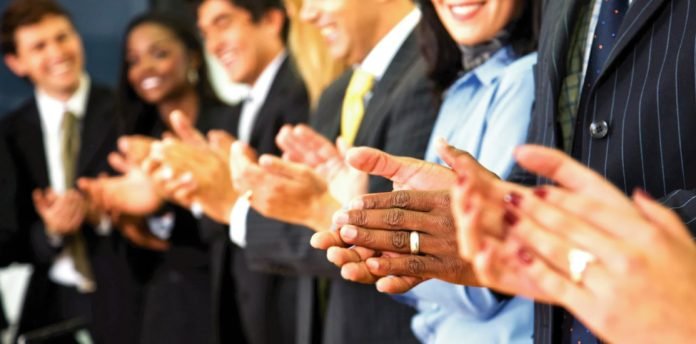 Today, Jarvis Consulting Group has been named one of Canada's Most Admired Corporate Cultures for the first time. After only four years in operation, Jarvis is being recognized for its commitment to seeing the potential in everyone, no matter their origin, experience, or skill level. This acknowledgment by Waterstone Human Capital is part of their annual recognition of the best-in class Canadian organizations for fostering cultures that enhance performance and help sustain a competitive advantage.
Since its inception, Jarvis has invested in establishing fair and inclusive hiring practices, transparency on company performance, ongoing training and career development, plus regular recognition and rewards for teams and individual performance.
"When we started Jarvis in 2018, we deliberately sought to humanize the engagement experience," said Mike Corbett, CEO, Jarvis Consulting Group. "Our philosophy is centred on helping teams co-create innovative tech solutions by creating an open space for all to express their true selves by aggressively breaking down barriers to entry."
Jarvis specifically seeks out underrepresented groups in its recruitment process by partnering with charitable organizations that help newcomers settle in Canada and crafting job posts using inclusive language. The company also champions women in technology through community events and outreach.
"Working with partners and clients that align with our values on diversity, inclusion and equal access to opportunities is a key part of our DNA," said Edward Wang, President, Jarvis Consulting Group. "As a technology solutions provider, having a diverse workforce is a competitive advantage because it enables more creative thinking, more representative solutions and better client service."
"At Waterstone we believe corporate culture drives performance and that it's your organization's single greatest asset," says Marty Parker, President and CEO of Waterstone Human Capital and Chair of the Canada's Most Admired™ program. "The 2022 award recipients demonstrate that putting culture at the center of your strategy drives growth and accelerates performance. They actively craft high-performance cultures that drive extraordinary results and serve as an inspiration for others who want to do the same."
More information about how Jarvis seeks and nurtures talent is available on their website.
For more such Updates Log on to www.hrtechcube.com