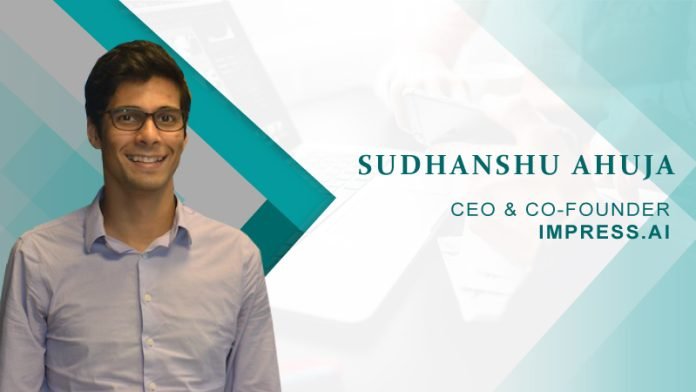 Sudhanshu Ahuja, CEO & Co-founder of Impress.ai discusses the significance of exceptional candidate experience during talent assessments based on competency framework
1. Tell us about your role in Impress?
I am the CEO at Impress. As a part of my role, I take the key responsibility for Sales and oversee functions like Marketing, Fundraising and Strategy. As the CEO my job is to set up the company for success, resilience and make sure all teams are working together toward common goals.
2. Can you tell us about your journey into this market?
The inspiration came from the previous business- Ideatory during the year 2016, while assessing candidates for data science jobs. While pursuing this, we (co-founders) noticed that many enterprise recruitment teams faced similar challenges:
1. Recruiting talents in areas where they had limited knowledge
2. Receiving a high volume of applications for each role while managing many roles
3. Unstructured methodology for decision making, like "gut feel"
The founders came up with the idea of structured interviews using chatbots. To do interviews at scale and to engage with the candidate at a larger scale than a human recruiter.
3. How do you think technology is changing the HR Sector?
Processes in HR that were assumed to always had to be done manually are possible to automate today.
A lot of judgment based decisions can now be programmed into algorithms which have become far cheaper to run in than they were a decade ago. Affordable computing resources due to the cloud computing revolution has made a lot more creativity possible. There are thousands of HR tech startups around the world applying this computing power to build solutions to local problems. Some of these will adapt to scale to become global companies.
4. How according to you digitization is empowering the recruitment processes?
1. Given the COVID-19 new normal, "Digital" is no longer a choice. It's the only way things get done now in the knowledge economy. Many industries can no longer recruit effectively if they aren't doing it digitally.
2. Done correctly, it improves fairness in recruitment. In a manual process, there is no verifiable record of how a recruitment decision was made and which criteria are being applied for shortlisting. This has the potential to produce biased results. In a digital process, everything is open to an audit. Even unconscious bias can be detected and rectified. Just as e-payments help reduce corruption, digitization in recruitment improves fairness.
3. Digitization of course has the benefits of improving recruiter productivity and thus cost of hiring. It also improves candidate experience by making applications processing faster. Lastly, it can combine multiple datasets to produce a much higher quality of insights into candidates, which can lead to better hiring outcomes.
5. Why is it necessary to conduct candidate evaluations based on competency frameworks?
Industrial-Organizational Psychologists have been working for many decades on how to make accurate hiring decisions. Research has shown that objective hiring methodologies and structured interviews (as opposed to unstructured interviews) produce much more accurate hiring outcomes. Humans are complex. When faced with a complex problem, the first step is to break it down into smaller parts which are simpler to solve. Competency frameworks help break the complex problem of matching humans to jobs into smaller pieces. Each job can be broken down into competencies and then applicants are evaluated for them using well-tested approaches like behavioural interview, situational interview, tests, work sample, take-home assessments, psychometric assessments, knowledge assessment etc. This is how competency frameworks make candidate evaluations much more accurate.
6. What is the significance of making a positive first impression on candidates?
The employer brand is critical to attracting great candidates. It has the potential to reduce the cost of attracting candidates. First impressions count because (statistically) most candidates are only going to have only one interaction with a company, especially if they have a bad experience. Millennial candidates are especially expressive on social media. If they have a bad experience they will likely talk about it. If they have a good experience they will likely come back at some point in their career to apply again. If they have a great experience, they will tell their friends about it. Positive first impressions help convert talent faster and produce future candidate pipelines.
7. What is impress.ai's unique SEEDERS framework?
SEEDERS is a mnemonic to help us and our customers focus on metrics that matter in recruitment. It stands for
Speed
Efficiency
Effectiveness
Diversity
Experience
Recruiter Impact
Savings
8. Can you explain to us in detail about the integration of your chatbot solutions with several HRtech systems?
Impress believes that to succeed in HR tech it is necessary to integrate with the ecosystem. We are a customer-centric company and like to make sure we're able to adapt our system to the process of the customer. For this too, being able to integrate easily is necessary.
We integrate with the major ATS platforms such as Workday, SAP SuccessFactors, Taleo, SmartRecruiters, Ultimate Software, Bullhorn and several more HCMs.
For Behavioral / Personality assessments, we do integrate with all the major assessment platforms like Aon Assessments, SHL, Predictive Index, Pymetrics.
For Coding assessments, we do integrate with Hackertrail, Codility and similar platforms.
For video interviews, we integrate with Aon Assessments, Sonru, Vieple, Hirevue
For scheduling, we integrate with Calendly & ScheduleOnce.
9. How do you prepare for an AI-centric World?
Adaptation is probably the right approach.
Regulation of AI-based systems can be useful. If AI is used for recruitment then algorithms should be explainable.
10. What are the major developments you are planning, in recent times?
We see ourselves become the largest enterprise Talent Acquisition automation platform in Asia-Pacific.
In the next 5 years, we also plan to have a presence in 15 countries.
Our strategy is to expand with our customers, we work mostly with multinational organizations and we plan to expand through our operations with them to all the countries where they operate.
11. Can you tell us about your team and how it supports you?
Our team is big on core values. We operate with a focus on client centricity, goal-orientedness, ownership, and transparency among 6 core values. I am able to rely on my team for the high quality of work and ownership of goals.
In daily operations, I am able to agree on a direction and let the relevant teammate or team-lead execute.
At a management level, our decisions are made through productive debate which helps analyse the different facets of a problem before agreeing on a solution. I am hands-on but I do not like to micromanage.
12. What book are you currently reading?
Has China Won? – by Kishore Mahabubani
13. We have heard that you have a very joyful work culture, we won't mind having a look at some of the pictures?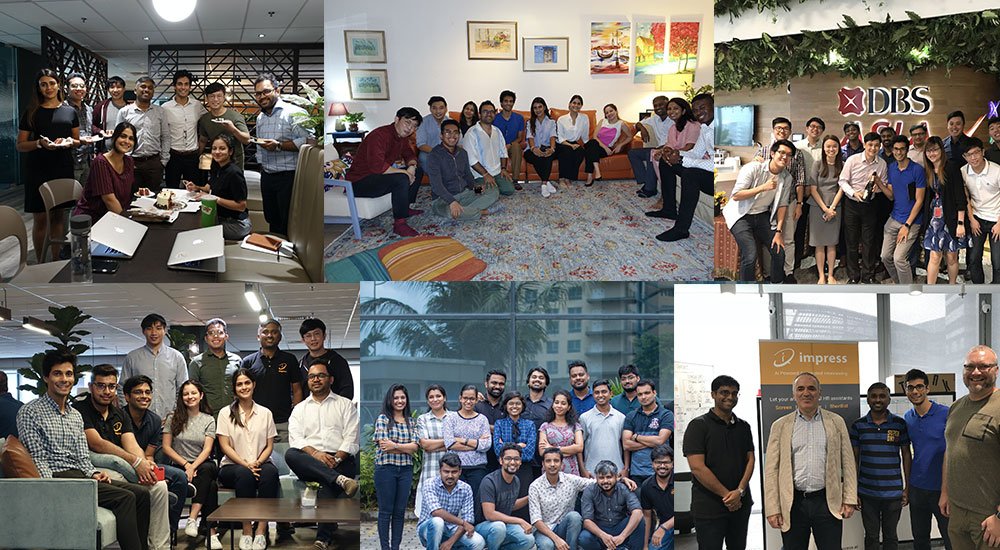 14. Can you give us a glance of the applications you use on your phone?
Libby, Spotify, WSJ, NYT, The Economist, Google Tasks, PocketSmith, Hubspot, Slack, Google Drive, Calendar
For more such Updates Log on to www.hrtechcube.com