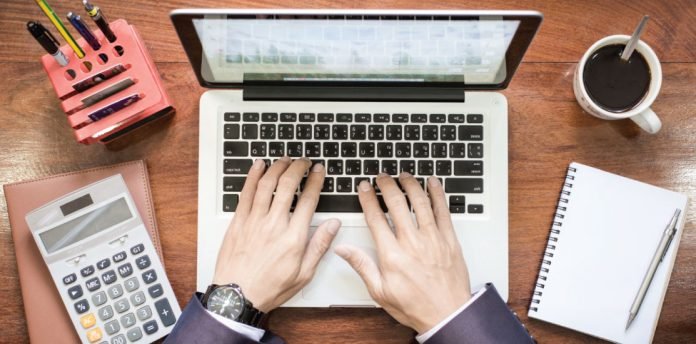 Do your employees want to relocate to another country? Are you looking to hire someone who is moving across borders? Whatever challenges you face, this guide will help you understand more about relocation for international employees.
Relocation for international employees video guide
Prefer watching to reading? Check out Remote's webinar on international relocation, hosted by Nadia Vatalidis (head of people), Filipa Matos (vice president of operations) and Roderick van Vliet (head of legal).
In this hour-long special session, these three international employment experts cover a host of questions on important topics and answer real questions from businesses and HR professionals.
Employees want more location flexibility
If you're wondering whether you really need to know about international relocation, the answer is a resounding yes. According to our Global Workforce Revolution Report from last year, 81% of tech workers surveyed would move to a new region, state, or country if they could do so without jeopardizing their career prospects. To keep your best people, you need to be able to offer them the location flexibility they desire.
Now that most knowledge jobs can be done remotely, employees see remote work as a way to guard against recessions and financial difficulties.
Sixty-three percent of respondents in our study said the ability to work remotely can protect workers from region-based financial challenges.
We found two-thirds of companies planned to increase remote work options, but that number is growing all the time. Employees have more options than ever as more companies go all-remote. Around a third of people would quit outright if they could not continue to work remotely. The lesson is: businesses need to offer remote work, and employees expect to be able to move anywhere they want if they work remotely. To meet that demand and stay compliant with international labor laws, companies have some work to do.
Unique relocation challenges with remote work
Companies should always seek to treat their employees equally. However, statutory requirements vary greatly from country to country. Overtime laws, minimum benefits, lengths of probationary periods, and hundreds of other details change when employees cross borders.
For example, take a person who leaves the US to work in Italy. In the US, employees usually work under "at-will" employment, a concept that does not exist in Italy. That change in location would require a whole new employment contract to reflect local laws. If that same person moved from Italy to Mexico, the employee would now be entitled to a 13th month's salary, and the employee's salary could only be deposited in a bank approved by the government.
Labor laws are mostly behind the times for remote workers. Employers are required to provide safe working conditions, but what happens when the place of work is the employee's home? How does the employee's right to privacy conflict with laws about workplace inspections? Is the employer required to cover certain expenses for employees working from home?
Relocation isn't easy, but as the world becomes more connected, employers must be prepared to deal with the challenges that arise.
Different types of international relocation
There are three major types of relocation: travel, short-term relocation, and long-term relocation. When your company is in one country and your employee plans to be in another country, you must first understand the type of relocation you are facing.
Relocation for travel
Travel may last for a few months or a year, but it always has a specific end date. Travelers must typically hold some kind of visa, such as a tourist visa or business visa. The type of work the employee may do is determined by the type of visa they hold.
Short-term relocation
Unlike travel, which always requires a specific visa, short-term relocation has the employee move to the country as a resident. Still though, the employee moves for a fixed period of time, which separates short-term relocation from long-term relocation. Things become more complicated when the employee becomes a resident.
Long-term relocation
Under long-term relocation, the employee moves somewhere for an extensive amount of time. This can be for a year or two, or even indefinitely. The main difference between short-term and long-term relocation is the lack of a fixed end date. Employees who relocate for the long term become residents, though the specific type of residence varies by country. Issues of long-term relocation may include immigration, international taxation, and compliance with local labor laws.
No matter how much time your employee plans to spend in another country, you need to be familiar with the laws that will apply to your continuing employment relationship.
What to know when your employee wants to relocate
Any type of relocation can be a stressful process for both employee and employer. Visas, immigration, and other concerns often become complicated affairs. Each situation is different, but you can make life easier by understanding more about how relocation works, what to watch for, and how to do the paperwork.
(Psst! Remote can help you with visas, immigration, compliance, and more, including international payroll and benefits. Let us know about your situation and we'll walk you through it from start to finish.)
1. Fulfilling requirements for immigration and visas
For your employee to move to another country without breaking the law, you need to understand the specific immigration rules in play. Employees must often meet minimum thresholds of residency, for example. Even if your employee takes the responsibility of staying compliant seriously, your business could still face issues if the employee breaks the law unknowingly.
Be careful not to hire someone who does not actually have the right to work in a specific country. Always confirm the employability of a candidate or current employee. It's possible to have a work permit while still needing sponsorship from a company, for instance.
2. Understanding international taxation
The concept of taxes is simple: the country where the business operates wants a cut of the business's revenue. Things get complicated when the company operates with employees in multiple countries. Income taxes and corporate taxes can get messy, and physical residency and tax residency are not always the same thing. Tax treaties between countries dictate which taxes businesses pay and when.
Be wary of permanent establishment risk. Simply having workers in a country isn't always enough to trigger permanent establishment, but certain actions by employees (or the type of role an employee fulfills) may be. Permanent establishment is not a one-and-done issue, so businesses must continuously reevaluate their risk factors.
3. Staying compliant with local employment laws
No two countries are alike in employment laws. Noncompliance with local laws can lead to major fines and penalties related to the misclassification of workers and more. Further, companies cannot legally employ someone in another country without having that person employed by a legal entity within that country.
If you have multiple employees in a country and plan to have a long-term presence there, you may want to open a legal entity yourself. Doing so usually costs a lot of money and takes several months, and you will need to manage your own payroll, benefits, legal work, but owning your own business does have its advantages.
Most companies choose to use an employer of record to employ full-time workers in another country. This is what Remote does. We help you employ team members in other countries legally and easily.
We only offer services in countries where we own our own legal entities, so you never have to worry about third parties handling your data or providing a bad experience for your employees. Whichever employer of record you choose, make sure your employer of record owns a legal entity in the country and does not outsource to a third party provider.
Mastering international relocation to grow your business
The world has permanently embraced remote work, and many employees will never go back to full-time office roles. Choosing to limit your business to local candidates will cut you off from some of the best talent the world has to offer. To stay competitive, businesses must allow their employees the flexibility to relocate, even internationally.
Remote is here to make this transition easy. With our self-serve platform, you can onboard international employees in minutes. If you have questions about immigration, visas, or other specifics, we are always here to help — just reach out! We look forward to helping you grow your global team and providing the best experience for your relocating employees.
For more such Updates Log on to www.hrtechcube.com
---
ABOUT THE AUTHOR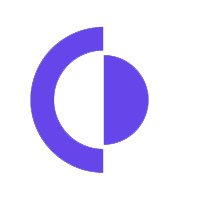 Remote
Remote was founded in 2019 by Job van der Voort and Marcelo Lebre to simplify how companies employ global talent. Their entire team works remotely in countries around the world. They don't have any offices because they believe that people do their best work when they are free to work where they choose.