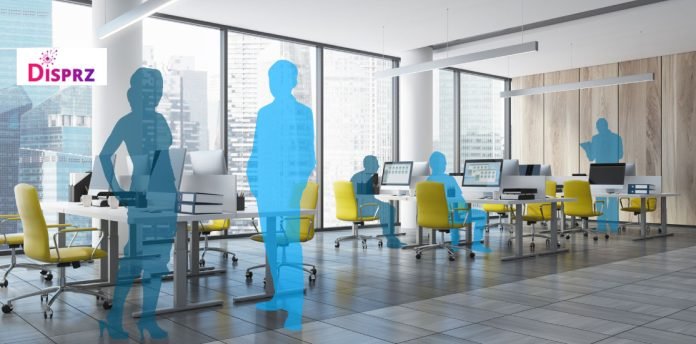 GO1.com and Disprz announce new partnership to tackle Asia's workforce needs
Mumbai, 28 NOVEMBER 2019: GO1.com, the world's largest compliance, professional development and general training platform, has expanded its Asia-Pacific focus by inking a new partnership agreement with leading enterprise learning and development technology provider, Disprz. Hrtech
New customers will be offered GO1 Freemium of up to 10 courses while existing Disprz users will be given the option to upgrade to GO1.com's Premium offering of 50,000 courses.
Disprz has over 100 customers globally and about 500,000 users. It counts marquee brands like Naspers, Mahindra, Ernst & Young India, Bajaj, Swiggy, Delhivery, Tata Motors, Kotak, Uber, GE Aviation, Mashreq Bank and many other bluechips and mature start-ups as major clients.
"I'm thrilled we've been able to seal a partnership with GO1 … we both share the same vision of improving the growing and ever-changing area of workplace learning," Disprz CEO and co-founder Subramanian Viswanathan said.
"We have developed deep tech to save customers' time and effort – Disprz's artificial intelligence technology, for example, will help customers choose the GO1 course that best fits their needs, role and career aspiration.," Mr Viswanathan said.
He said the courses on GO1's marketplace will be central to Disprz learning journeys or pathways approach. For example, 'how to become a manager for the first time' would constitute a pathway and could comprise dozens of courses over a 12-month period, Mr Viswanathan explained.
"The value that GO1 will bring to these learning journeys will be immense," he said. "Both companies will also jointly bid for contracts where it makes sense."
"We have an established skills and career excelleration platform, while GO1 aggregates content from more than 100 content providers. So this is a perfect partnership," Disprz COO and co-founder Kuljit Chadha said.
GO1.com CEO and co-founder, Andrew Barnes, said Disprz's strong footprint in India and South East Asia would help expand the company's footprint in the Asia-Pacific.
"We continue to make inroads in Vietnam and Malaysia where we have a strong base. The addition of Disprz to our partnership roster will only see our presence grow stronger in the region," Mr Barnes said.
About Disprz
Disprz is a skills and career acceleration platform, helping corporations achieve business impact everyday through personalised learning, improved engagement and better career management of employees. Since inception, they have worked with 100+ customers from 66+ countries accelerating the careers of more than 500,000 employees in the process.
About GO1.com
GO1.com makes it easy for businesses to train their staff, with the world's largest compliance, professional development and general training marketplace. By providing a single platform that extends from first aid training through to degree bearing courses, GO1 makes it easy to find and compare the best training options available. The marketplace features over 500,000 courses and other learning items created by local and international experts. Customers include SEEK.com.au, Oxford University, State and Local Governments and St John Ambulance. 
Since launching in 2015, GO1.com has grown to be a world leader in online learning and education. Local and overseas investors include Y Combinator, SEEK, M12, Tank Stream Ventures, Black Sheep Capital, and Our Innovation Fund.
Media contact: 
Anza Thasneem 
Anza.t@disprz.com
+91 8921086319