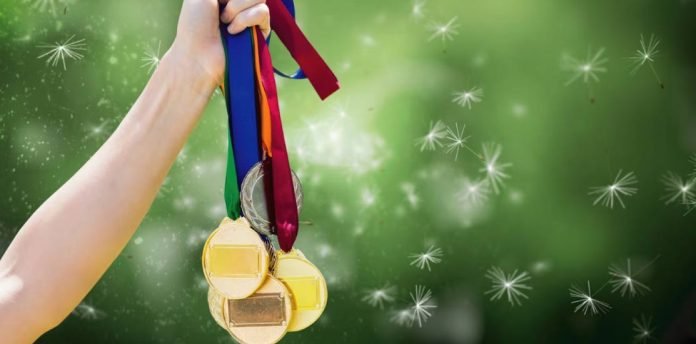 Globant (NYSE: GLOB), a digitally native company focused on reinventing businesses through innovative technology solutions, launched its fourth annual edition of the Women that Build Awards, an awards program recognizing women and women-identifying individuals who achieve, inspire, and promote inclusion in the STEAM fields. It is also a platform for global visibility, education, and networking, encouraging women-identifying individuals to pursue and excel in technology.
Today, women hold only 24% of leadership positions in technology on a global scale (World Economic Forum), and at the same time, they are switching jobs at a higher rate than their male counterparts (McKinsey & Company). Additionally,  the underrepresentation of women in AI and Machine Learning – with only 22% and 12% of jobs held by women, respectively – will only serve to widen the gender gap in STEM (UNESCO). For this reason, companies need to ensure equal pay and provide the conditions and opportunities for career growth, flexibility, employee well-being, diversity, equity, and inclusion.
This fourth edition will feature two categories for nominations:
Inspiring Leader: This category will recognize VPs, Managers, Directors, leaders, founders, or subject matter experts with more than 5 (five) years of experience who are generating a positive impact in the STEAM fields.
Rising Star: This category will recognize powerful and talented women starting a career in technology, entrepreneurs, and founders or co-founders of startups with positive effects on business offerings related to STEAM.
"At Globant, we seek to promote the inclusion and professional growth of women and provide valuable opportunities for everyone in our industry," said Patricia Pomies, Chief Operating Officer at Globant. "Through initiatives like the Women that Build Awards, we are actively addressing the systemic challenges many women encounter in the workplace, particularly in the technology industry. We are committed to fostering an environment where everyone, regardless of gender, can thrive and succeed. We believe that by promoting women's inclusion and professional growth, we are not only building a more equitable industry but also paving the way for a better future for all."
"Since embarking on this journey four years ago, our unwavering mission has been to honor the trailblazing women who are fearlessly shattering barriers and forging new paths to success in their fields," said Wanda Weigert, Global Chief Brand Officer at Globant. "By amplifying their stories and fostering a supportive community, we can empower other women to pursue their professional development and unlock new opportunities in the rapidly expanding technology sector. Together, we can ignite a movement that propels women to achieve unprecedented levels of success."
This edition of the Women That Build Awards is supported by global partners such as NYSE, Salesforce, Women Corporate Directors, Udemy and Coachub, along with the local promotion of 40 supporting organizations.
All global winners will be awarded a trip to the United States to celebrate together at the end of October 2023 and will be featured on the NYSE's Billboard in Time Square during the promotion of the 5th Women That Build Awards Edition in 2024. The 24 regional winners will also receive an executive coaching program from Coach Hub, and a Udemy Business license to use according to their language, needs, and career projections.
The previous three editions garnered more than 5,000 candidates, 190K+ votes, 118 regional winners, 15 global winners, 110+ supporting associations such as eMerge, Endeavor, nPower, and HITEC, among others, and 160+ international judges including Lynn Martin, President of NYSE; Shari-Loessberg, Senior Lecturer at MIT Sloan School of Management; Rosario Marin, Owner of Marin & Marin LLC; Jorge Milburn, Director Sales & Ops EMEA at Tesla; and Linda Rottenberg, CEO & Co-founder, Endeavor Global.
Discover the full potential of your Hrtech strategy with our comprehensive Hrtech News and Hrtech Interviews.