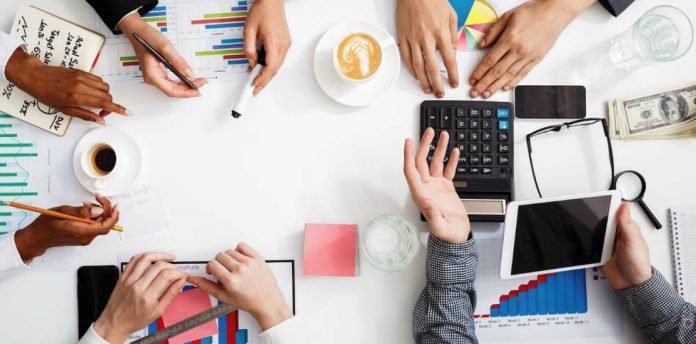 Seramount revealed the Best Law Firms for Women & Diversity today, recognizing firms that utilize best practices in recruiting, retaining, promoting, and developing women lawyers and lawyers from underrepresented groups, including people of color. Erickson Immigration Group (EIG) was among the 50 firms that earned spots on this year's list. EIG was also named a "Best Law Firm for Women" in 2022.
"I'm proud to expand our Best Law Firms for Women to include diversity, equity, and inclusion efforts," said Subha V. Barry, President of Seramount. "From increasing representation of historically excluded talent to expanding upon their family-friendly benefits, our Best Law Firms are putting in the work necessary to build firm cultures where employees can thrive."
Erickson Immigration Group is 50% minority female owned. In addition, 78% of legal management (Senior Managing Attorneys, Managing Attorneys, Senior Attorneys) are women, and 60% of legal management are women of color. In total, 72% of the attorneys at EIG are women; 58% of the attorneys in total at EIG are persons of color, over 50% are first-generation Americans, and more than 20% of our team are immigrants.
"Our goal remains to be a model of DEI leadership for our industry. DEI is part of EIG's DNA. Our established DEI approach is intentional because we know that including and embracing different voices from varied backgrounds allows us to be more knowledgeable, nuanced, and empathetic in the work that we do," said Alejandra Zapatero, EIG Partner and Shareholder.
"EIG's investments in best-in-class benefits, including those focused on overall well-being and family care, diverse guest speakers and trainers, remote and hybrid work options, and the EIG Women in the Law program have built a culture that supports and honors employees and marks EIG as a best law firm for women and diversity," said Hiba Mona Anver, EIG Partner and Shareholder.
Highlights of the 2023 Best Law Firms for Women & Diversity:
Representation by the numbers: Forty-two percent of lawyers are women, up from 41 percent last year; 23 percent of lawyers are people of color, up from 22 percent last year; 34 percent of lawyers hired are people of color, up from 33 percent last year; 41 percent of women lawyers hired are women of color, up from 39 percent last year.
Advancement by the numbers: The percentage of women promoted to equity partner is 39 percent, up from 37 percent last year; the percentage of people of color promoted to equity partner is 17 percent, down from 18 percent last year.
Benefits by the numbers: 84 percent of firms offer backup childcare, up from 80 percent last year; 90 percent subsidize everyday childcare costs, up from 88 percent last year.
Discover the full potential of your Hrtech strategy with our comprehensive Hrtech News and Hrtech Interviews.