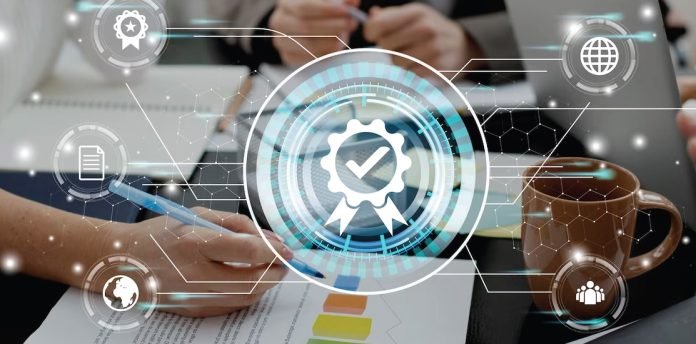 Evoove, a pioneering force in innovative staffing solutions and workforce management, proudly announces the appointment of Rob Boman as its new Senior Vice President. With an illustrious career spanning over two decades in both military and civilian leadership roles, Rob Boman brings a wealth of experience and expertise in Fortune 100 staffing to Evoove's executive team.
During Rob's impressive 24 years in the US Air Force, he achieved the esteemed rank of E9 Chief Master Sergeant. During his tenure, he held the esteemed position of Superintendent of Recruiting for the US Air Force, showcasing his remarkable ability to identify and cultivate talent. Transitioning to civilian life, Boman's career continued to flourish, making significant contributions across various industries. Boman served as the Vice President of Human Resources, Environmental, Facilities, and Security for the North American region at Airbus, a multinational aerospace corporation. Rob's 35 years of aviation and manufacturing align with the Evoove vision. His remarkable leadership skills, heavy emphasis on staffing and recruiting, and strategic acumen made him a perfect fit his new role as Senior Vice President at Evoove. In his latest endeavor, Rob Boman steps into the role of Senior Vice President at Evoove, specializing in the Aerospace, Defense, and Manufacturing sector. His deep-rooted understanding of staffing needs, extensive leadership experience, and proven track record in managing multimillion-dollar enterprises will be instrumental in elevating Evoove's market presence and growth trajectory.
Boman's arrival at Evoove comes at a pivotal juncture as the company strives to expand its national accounts and extend its remarkable benefits to the approximately 200,000 veterans entering the workforce annually. His arrival at Evoove is a major milestone, and we are thrilled about the unique perspectives and dynamic energy he's bringing to our team. With his comprehensive knowledge of large organization staffing needs, Boman is poised to deliver exceptional value to Evoove, revolutionizing the way the company approaches workforce management.
Working closely with Evoove President Matt Carson, Rob Boman will spearhead initiatives aimed at propelling sales through new business development, cultivating robust relationships, and expanding existing accounts. His strategic insights and innovative approach align seamlessly with Evoove's mission to revolutionize staffing solutions and empower both businesses and job seekers.
"Rob's addition to our team is a game-changer. His rich background, not only in staffing and human resources but in strategic leadership and innovation, resonates with everything Evoove stands for. As we continue to grow, Rob's wisdom and guidance will be instrumental in shaping our future. His arrival marks an exciting chapter, and together, we're looking forward to setting new industry standards, providing unparalleled service to our clients, and revolutionizing the way contract labor is sourced, managed, and retained." – Matt Carson, President of Evoove.
Evoove anticipates that Rob Boman's extensive leadership experience and deep understanding of both military and civilian staffing will drive the company to new heights of success and innovation, while further solidifying out position in market. His dynamic leadership style, coupled with Evoove's cutting-edge solutions, promises to redefine the staffing landscape and open doors of opportunity for veterans and job seekers across the nation. His arrival at Evoove is a major milestone, and we are thrilled about the unique perspectives and dynamic energy he's bringing to our team.
Discover the full potential of your Hrtech strategy with our comprehensive Hrtech News and Hrtech Interviews.