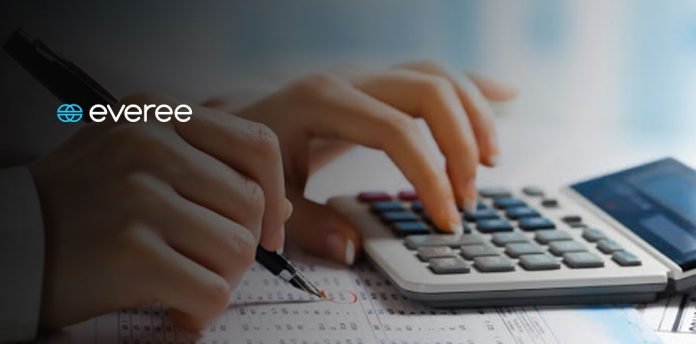 Everee, an intelligent payroll platform for small and medium sized businesses, announced today it has closed a Series A financing round of $10M. Origin Ventures and Signal Peak Ventures co-led the round. The funding will accelerate the company's growth to support hiring, advance product development and expand its sales and marketing efforts.
Everee is the only full-featured payroll platform that provides multiple flexible pay options for employees at no cost to them and no change in cash flow to the employer. Its Pay Your Way feature allows employees to choose to consistently get paid daily or weekly. It also offers Pay On Demand, which allows employees to draw on all of their earned pay when they need it, at no additional cost to them.
"The funding is a strong validation of our business model and our mission," said Everee CEO Brett Barlow. "The standard two-week pay cycle is broken and unnecessary. It puts too many people in a tough financial position, especially at a time when so many are living paycheck to paycheck. I'm thrilled that our new investment partners see our vision to change the way people and companies think about payday. With their financial commitment and domain expertise in early-stage software companies, Origin and Signal Peak will help us execute our vision more rapidly. "
The Series A announcement comes two months after appointing Barlow as CEO. Barlow, who previously served as chief brand officer at Pluralsight and was a senior marketing leader at Skullcandy, has taken multiple companies from startup stage to IPO. The company's executive team includes finance, product and engineering veterans from Teem, In-Moment and Tanner LLC.
"Our firm is excited to partner with Everee because we know its leadership team has the experience, insight and commitment to customers that helps companies succeed today," said Brent Hill, Managing Partner at Origin Ventures who has joined Everee's board of directors. "Its mobile-first payroll technology and flexible pay capabilities fits well with our focus on disruptive startups addressing the expectations of a new generation of users."
Ben Dahl, Managing Director of Signal Peak Ventures, will also join Everee's board.
"Signal Peak is committed to partnering with the most-innovative tech startups," said Dahl. "Everee is well-timed as consumer preferences shift toward more frequent pay with the growth of the gig economy. We believe the market will continue to move toward payroll solutions that provide simple, mobile experiences for both employers and employees."
The Series A marks a major milestone for the company, which started when co-founder Ron Ross saw a need for an improved payroll experience for admins and more flexible pay cycles for employees. The idea came after realizing his daughter was struggling to pay her bills even though she made enough to cover them. She kept running out of money because the timing of her payday and bills didn't match.
"I wanted to challenge the status quo of the two-week pay cycle while also creating the payroll admin experience I had always wanted," said Ross, who serves as president and chief operating officer and has more than a decade of experience working in financial and accounting roles. "It's so rewarding to hear from customers about how our platform simplifies their payroll processes and provides a life-changing benefit for their employees. The support of these financial partners will allow us to reach even more businesses and their teams."