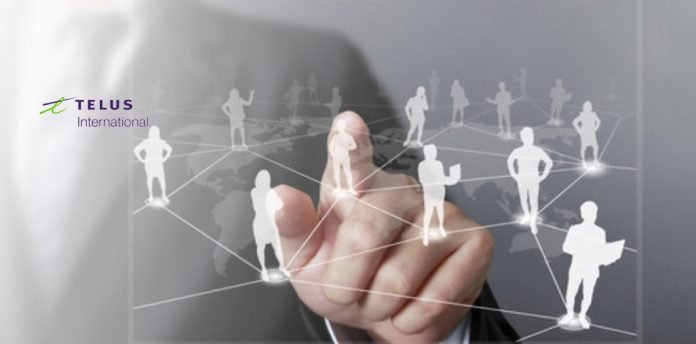 TELUS International, a leading provider of customer experience (CX) and digital IT solutions for global and disruptive brands, announced today the launch of Work Anywhere – a holistic customer support solution that enables companies to connect with their customers easily and securely via a highly-engaged, remote workforce and the latest cloud-based CX technology hrtech news.
As part of TELUS International's existing Cloud Contact Center portfolio, Work Anywhere is designed for rapid deployment within days through a pure-cloud, omnichannel platform. Its customizable format enables businesses to include a remote virtual desktop interface and / or a full suite of add-on solutions and industry expertise such as remote workforce management and online coaching capabilities, as well as a streamlined, 125-minute digital recruitment process from application to training, which seamlessly accesses a global, multilingual talent pool suitable for work-at-home CX positions hrtech.
"In responding to these unprecedented challenges, we have seen first-hand how critical empathy, ingenuity and agility are when it comes to firms staying engaged with their employees and connected to their customers – especially in times of hardship," said Jim Radzicki, Chief Technology Officer, TELUS International. "Our Work Anywhere solution, backed by our proven Culture Value Chain with the highest team engagement and lowest industry attrition, elevates digital CX delivery solutions for today and the new tomorrow ahead."
"There is no doubt that remote work capabilities have become essential in response to the global COVID-19 pandemic over the near-term; however, this shift in the way we engage with customers, partners and employees will remain to some extent over the longer-term, guiding brands' behaviors for years to come," said Megha Kumar, Research Director, Software & Cloud Solutions with IDC. "In order to successfully achieve consistent and sustainable benefits across the enterprise, brands will need a combination of the right technology and the ability to transition their culture from the workplace into their employees' homes."
Work Anywhere is backed by partnerships with technology leaders, itopia, a cloud-native automation and orchestration solution enabling Desktop as a Service (DaaS) on Google Cloud, and Thrio, the first and only AI-powered Contact Center as a Service (CCaaS) solution. To complement its work-at-home capabilities, TELUS International offers a range of digital support solutions via automation (RPA), self-service (Bots) and other AI agent-assist programs including content moderation.
"While the right technology to enable remote work is important, without the supporting framework to optimize performance and engagement, the work-at-home model can quickly falter. Our people-first approach and caring culture keeps us focused on who 'sits in the seat' – regardless of whether the seat is located within one of our sites or in a home setting – and will continue to differentiate our solutions in the marketplace and drive superior results for our clients," concludes Radzicki.