Only 21% of employees state that they are tracked by their employers with an employee monitoring software. As a result of the global pandemic, the searches for employee monitoring software have spiked, which has led to businesses weighing the pros and cons of utilizing a software for tracking the productivity of their employees.
Trust and morale are the top concerns with any employee monitoring software. Merely 10% of the employees believe that their trust in their employer would be more if they were using an employee monitoring software.
As per the latest Clutch report, there are both pros and cons involved with employee monitoring software.
Pros –
These software can be utilized by firms as an opportunity to demonstrate the good work of their employees.
Organizations can prepare for their employees to become savvier about making appropriate use of their devices as younger people are making up more of the workforce.
Cons –
Organizations that are looking to introduce programs of employee monitoring to their staff must contend with their employees that are not so familiar with their work being tracked by a solution.
Organizations must also consider the effects that an employee monitoring solution would have on the morale of the employees, since it gives screenshots of internet pages opened on the employees' systems and how long they stay on them.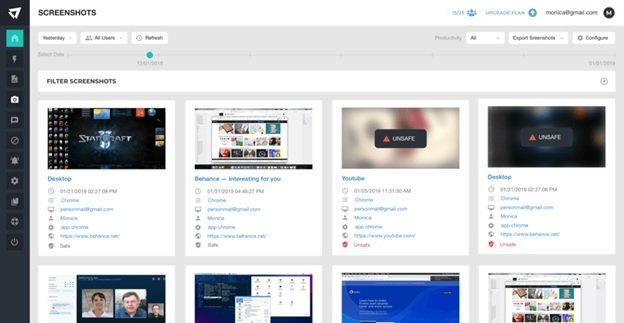 Source – Clutch Report
Final Word –
Considering the aspects of employee monitoring software, the companies must carefully evaluate the advantages and disadvantages and must use it as a useful tool to not only hold the workers accountable but also to motivate them to produce. However, at the same time, they also have to make sure that they do not make their employees uncomfortable and suspicious at work.
For more such Updates follow us on Google News Hrtech News