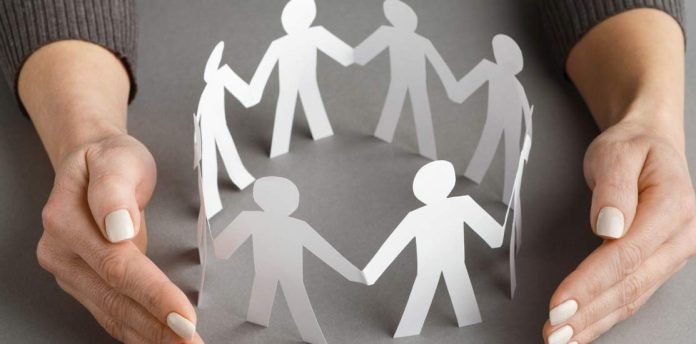 Ceridian (NYSE: CDAY; TSX: CDAY), a global leader in human capital management (HCM) technology, today announced that it has been named to the Bloomberg Gender-Equality Index (GEI) for a second straight year. The Bloomberg GEI is a modified market capitalization-weighted index developed to gauge the performance of public companies dedicated to reporting gender-related data. This index measures gender equality across five pillars: leadership and talent pipeline, equal pay and gender pay parity, inclusive culture, anti-sexual harassment policies, and external brand.
Ceridian places great value on diversity as part of its focus on fostering a culture that respects and celebrates everyone. As part of these efforts, Ceridian has sought to achieve gender parity in its workforce and close the pay gap between genders, which has been reduced to below one percent globally. The company has also implemented innovative programs to promote diversity and equity, including its YOUnity employee resource groups to help ensure employees can bring their whole self to work every day and the ACE (Achieving Corporate Equity) program, which is designed to remove systemic barriers and provide career development training and opportunities to underrepresented minorities.
"We have worked hard to cultivate diverse thought and prioritize equity across our organization because we truly believe it makes us a stronger, more resilient company," said Leagh Turner, Co-CEO, Ceridian. "Recognition once again by the Bloomberg Gender-Equality Index underscores our commitment to continually advance gender equity and diverse representation through meaningful, change-making initiatives that positively impact our company and customers."
"Congratulations to the companies that are included in the 2023 GEI," said Peter T. Grauer, Chairman of Bloomberg and Founding Chairman of the U.S. 30% Club. "We continue to see an increase in both interest and membership globally, reflecting a shared goal of transparency in gender-related metrics."
The 2023 GEI reaches globally to represent 45 countries and regions, including firms headquartered in Luxembourg, Ecuador, and Kuwait for the first time. Member companies represent a variety of sectors, including financials, technology, and utilities, which continue to have the highest company representation in the index from 2022.
Ceridian submitted a social survey created by Bloomberg, in collaboration with subject matter experts globally. Those included on this year's index scored at or above a global threshold established by Bloomberg to reflect disclosure and the achievement or adoption of best-in-class statistics and policies.
Both the survey and the GEI are voluntary and have no associated costs. Bloomberg collected this data for reference purposes only. The index is not ranked. While all public companies are encouraged to disclose supplemental gender data for their company's investment profile on the Bloomberg Terminal, only those that have a market capitalization of USD 1 billion or greater are eligible for inclusion in the Index.
Discover the full potential of your Hrtech strategy with our comprehensive Hrtech News and Hrtech Interviews.