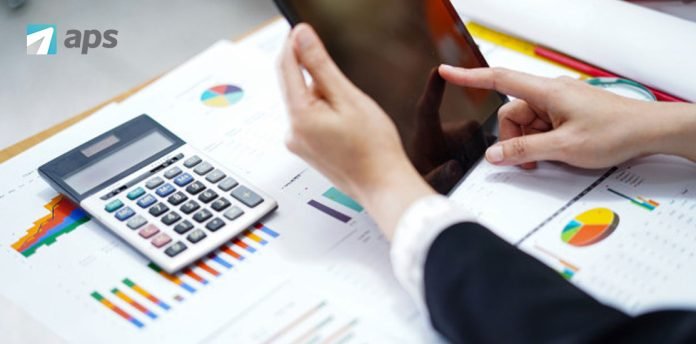 Automatic Payroll Systems, Inc. (APS), a provider of best-in-class workforce management technology, has been named a Top Vendor by Shortlister for the fifth consecutive quarter in a row.
When it comes to choosing HR technology, companies have no shortage of options in what can be a crowded marketplace. Shortlister, which helps consultants and companies find HR technology and services, has validated that APS stands out in its field, once again naming them a Top Vendor in the Payroll, HRIS Systems, and Human Resources Software categories.
APS has been awarded five consecutive quarters for Payroll and HRIS, and four for Human Resources Software.
The awards put APS in an elite category among other human resource vendors in the SaaS space:
One of three Payroll Top Vendors (top 3.4%)
One of six HRIS Top Vendors (top 11.5%)
One of three Human Resources Software (top 11.5%)
"APS' partnership with Shortlister has been a rewarding one," said Leann Leone, Business Development Manager at APS. "Earning these awards each quarter is a testament to the alignment of our goals with Shortlister's in making the technology vetting process easier."
Shortlister Scoring Methodology
Shortlister's Top Vendor selection process involves many factors, including:
APS' Shortlister profile views and "look-ups"
Authentic reviews and ratings from APS customers
Bid inclusion and deals won
Post-implementation quality surveys
Total number of clients and lives covered
These factors speak to the success of APS' mission, to make payroll and HR easier, both for its customers and partners. Shortlister President, Joe Miller, agreed with this as he gave APS a glowing testimonial.
"We are excited to announce that APS has once again been named a Q4 2020 Top Vendor," Shortlister President Joe Miller said. "The awards are a reflection of APS' success in providing HR technology solutions to its partners and users alike."
APS and Shortlister
The research phase of finding a new provider can be extensive and exhaustive, whether you're looking for your company or a client. APS understands that many potential customers have this struggle, which is why we work with Shortlister. Starting the research process with a group like Shortlister can help shorten the vetting process by providing prospective clients with answers to questions in their own time through requests for proposals (RFP) in a company's profile.
Shortlister hosts a bank of over 2,000 RFP questions that have already been answered by vendors and are kept up to date. This approach saves both consultants and employers time and effort creating questions and gathering answers, while also connecting them to ideal vendors who meet their needs. By joining the Shortlister network, APS has been able to help organizations when they're searching for a payroll and HR provider.
The APS Experience
Businesses choose APS as their workforce partner because of our focus on the customer experience. When you work with APS, you receive the following benefits:
Lifetime Training: Receive lifetime training from our team of experts to help you master the APS system at no additional cost to you.
Dedicated Support: Your dedicated support team is just a phone call, email, or support request away to answer any questions you may have.
Commitment to Success: Work with APS experts who understand your business, your challenges, and your goals for a quicker return on your investment.
For more such Updates Log on to www.hrtechcube.com