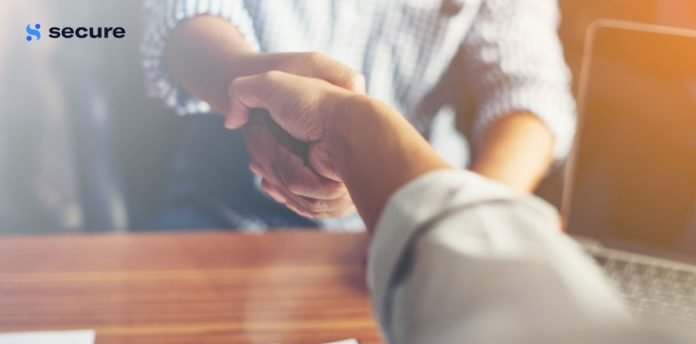 Americans have long struggled with building and maintaining short-term savings, with a Federal Reserve survey showing that almost 40 percent of participants wouldn't be able to cover an unexpected $400 expense using cash*. COVID-19 has made this savings crisis inarguably worse, with nearly 9 in 10 Americans saying it has caused stress on their personal finances** .
Now a solution is in sight, announcing Secure, a new startup company solely focused on helping people save for an emergency and navigate unexpected expenses and financial situations through a new type of employer benefits program.
"Our team has lived through our own personal financial ups and downs, and we know what financial stress looks and feels like. Once the pandemic hit in March, we felt that this solution would be needed now more than ever. We set out to develop a solution that makes it easy for people to build and maintain an emergency savings fund. Working with a rapidly growing number of individuals, employers, benefit providers, and advocacy groups, we've designed the perfect emergency savings program to address this crisis once and for all," said Devin Miller, co-founder and CEO of Secure.
Employers have realized the importance of providing financial wellness benefits in recent years, and several programs exist to help employees better manage finances and reduce stress. However, none of these current programs directly address assisting employees with building and maintaining emergency savings funds. Secure's scalable program does just that, giving immediate access to funds in case of an emergency while reducing stress and improving their financial resiliency.
"After researching the industry, we found an astounding need for a simple solution to the massive emergency savings problem. We have made it our mission to help people save for the unexpected and better navigate financial hardships," adds Miller.
The concept of employer emergency savings accounts (ESAs) has been gaining traction in 2020, with COVID-19 ramping up both the need and awareness. An increasing number of companies see the benefit of facing employee financial stress head-on by offering workers an opportunity to automatically save a portion of every paycheck in an employer-sponsored emergency savings account (ESA). Secure is different in its ease of set up, use, and sole focus on emergency savings. It taps into what the industry is beginning to see, that emergency savings are the next major category of benefit due to its high potential impact and comparably low cost of supporting the program.
For Employers: The Benefit of using Secure to Power an Emergency Savings Program
The reasons companies should consider adding Secure and an emergency savings program to their repertoire of employee benefits are many, including:
Reduce distractions and increase productivity
Better recruit and retain top talent
Companion to existing long-term retirement savings programs
Significant impact at low cost
Be responsive to the stress of these uncertain times
Offering Secure helps companies looking for a high impact financial wellness program or short-term savings option to accompany their retirement plan benefits. Emergency savings is proving highly popular with employees, with a recent AARP research study showing 70% of employees surveyed saying they would participate in an emergency savings program, with over 85% saying they would if there was some form of employer match or incentive to save***.
Overall, Secure presents any employer the ability to make a significant impact for a low comparable cost. Employer emergency savings accounts have the power to change the way employees face finances by giving them the tools they need to create financial peace of mind. This benefit is a low-cost, easy-to-maintain program that will have a big impact on your employees so they can focus their efforts on doing their jobs well.
For Employees: The Benefit of Contributing to Employer Emergency Savings Accounts
Those who are stressed about their finances know that having an emergency fund could solve many of their problems but are often hindered by the manual process of setting up a savings account and learning to set aside hard-earned money each month. Taking part in a Secure emergency savings program offered by their employer can solve many of those problems, including:
Easy one-time setup
Automated savings through payroll deferrals
No maintenance fees
Easily access cash at any time, for any reason without restrictions, approvals, or delay
Potential rewards for meeting savings goals
Less stress over financial security
Support, content and alternative support to navigate unexpected hardships
In early 2021, Secure will begin deploying its innovative Emergency Savings program to employers who signed up as early adapters. Now enrollment is open to all employers, to join the wait list or to schedule a demo, visit https://securesave.co/.
Today, Secure introduces a research paper into the topic of emergency savings as an employer benefit titled Employer Emergency Savings Accounts: Why Employers are Helping Employees Save for Emergencies to download a copy visit https://securesave.co/.
For more such Updates Log on to www.hrtechcube.com