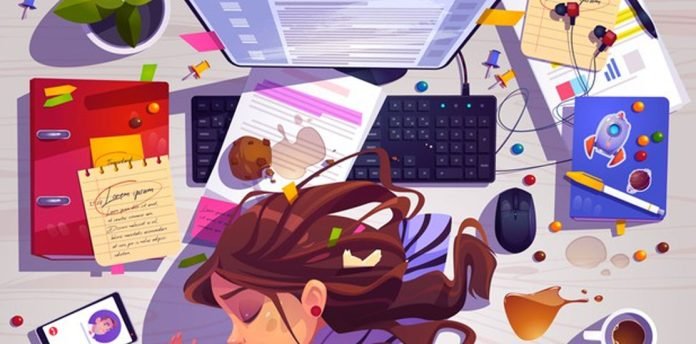 The joy and the satisfaction that one gets after shopping and showering each other with gifts is beyond expression. With the end of Thanksgiving, comes the day after Thanksgiving aka 'Black Friday' that marks the beginning of shopping sprees and holiday sales. Even though there's a variety of things that can be bought in these sales, there are also a number of things that you will have to work to get. Feelings and emotions are the gifts that can be simulated but not bought. Let's say, you covering your colleague's shift on a holiday, will induce a feeling of gratitude and happiness. Similarly, at times, our actions lead to simulation of negative emotions, affecting our mood and productivity. These emotions can act as a barrier to success, especially at the workplace.
When talking about an organization, the most common negative emotion that can affect the productivity of the entire workplace ecosystem is the feeling of dissatisfaction amongst the employees. More often than not, employee dissatisfaction leads to a surge in the attrition of the firm, in turn impacting its goodwill and profitability.. Employers generally fail to catch the circulation of this feeling within the office atmosphere and take it as a sign of careless attitude towards the work given.
Employee dissatisfaction is detrimental from both the sides, as the emergence of the cause is typically buried under a load of hay.
This can again lead to friction between the two parties. So, what is to be done in these circumstances?
This Black Friday let's look at the ways in which we can get rid of the black shield of employee dissatisfaction in an organization.
Black Friday sales typically start quite early, even as early as the day of Thanksgiving or at midnight. To combat the problem of employee dissatisfaction, you too will have to start early. This brings us to the stage 1 of this process.
Stage 1 – Notice and Identify early signs
When a person feels something, it is often reflected to the outside world by various signs and actions. When your employees begin feeling dissatisfied at work, you will see signs such as –
Increase in the number of leaves taken

Increased time-offs during work hours

Longer breaks

Procrastination in completing work

Disinterest in performing tasks that they once excelled at

Reduction in pro-activeness

Lack of participation in office events

Excuses to not take part in engagement activities

Turning down team projects

 

Stress, frustration and irritation
When you spot these signs in your employees, understand that it is time to take action against this feeling and ensure that your workforce feels comfortable and content with the work that they do and the organization that they work for.
Once you are done identifying the signs of dissatisfaction, go on to stage 2.
Stage 2 – Deduct down to the cause of the problem
Now, we know the signs and we know the problem, but what we need to figure out is the reason behind it. Let's say your car won't start, and you know that because it needs gas. You can directly go get the tank filled instead of trying out a bunch of ways to get your car going.
Therefore, it is vital to know the root cause of your problem in order to drive an appropriate solution.
So, you can use AI-driven solutions to analyze the cause of your problem or you can talk to your employees and try to figure out the same.
Most common causes of dissatisfaction at workplace are –
Untimely payment of salaries

Extreme workload

Lack of recognition and appreciation

Low salary

Friction with the boss

Poor culture of the firm

No work-life balance

Workplace politics

Discrimination

Barriers to career succession and advancement

Limited scope of learning

Saturated work
Once you have identified the reason behind dissatisfaction, marching towards satisfaction and swinging to stage 3 becomes easier.
Stage 3 – Implement your solutions
As an organization, it is your responsibility to ensure that your employees are content and feel motivated to work with you.
In order to do that there are a couple of things and strategies that you will need to put in place, some of them being –
Start with aligning the expectations of your employees with what you can provide

Appreciate and recognize their efforts and contributions

No favoritism policy

An open door policy

Maintain a vibrant array of tasks

Ensure transparency
Solutions might differ from company to company, depending on the atmosphere, structure, and values that they follow. But the underlying aim remains, which is to boost employee satisfaction.
Black Friday 2020 for organizations should majorly be about happiness and joy that comes with the festive season but lasts all year long. This year, make note of taking meaningful efforts to prioritize the wellbeing and satisfaction of your employee that sustains throughout.
For more such Updates Log on to www.hrtechcube.com
---
ABOUT THE AUTHOR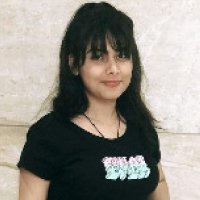 Tanvi Tirthani
Content Contributor, HRTech Cube
Tanvi Tirthani is a content writer and strategist with a special foray into technology. She has been a keen researcher in the tech domain and is responsible for strategizing the social media scripts to optimize the collateral creation process.