Analytic process automation (APA) leader Alteryx has announced that the firm has entered into a new regional consulting partnership with a major global player in the arena of the digital transformation of firms, onepoint for the purpose of improving workforce management consulting.
Alteryx and one point will be seen working together by combining both their capabilities for the development of a new solution that will aid larger firms in supporting their employees amidst the global pandemic of COVID-19. This new solution will cater to aspects such as identification of potential at-risk employees, encouragement of diversity via the improved utilization of data, and bettering the processing of employee upskilling.
Clients will be aided with expert advice through this consultancy in areas of strategy establishment as well as governance around the programs of people transformation of the firms. The analytics and building automation solutions on the platform of Alteryx APA will serve the areas such as workforce training, data design, and process assessment. Senior staff of onepoint from around the locality have undergone certification and training on the Alteryx platform ahead of the partnership launch, which will make sure that there is better-integrated data along with AI offering for supporting customers in achieving better collaborative working ecosystems and greater operational efficiencies.
JJ Philips, country manager, ANZ at Alteryx stated that across Asia Pacific businesses are experiencing an entire reinvention of workplaces. It is the right time for firms to better the understanding of their people, support them, and identify potential risks by making use of the best available technology.
Both companies expressed their delight to be partnering with each other and working towards leveraging data in improving the delivery of existing services of workforce management.
Follow hrtechcube for more such hrtech news and related information.
For more such Updates follow us on Google News Hrtech News
---
ABOUT THE AUTHOR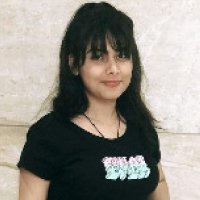 Tanvi Tirthani
Content Contributor, Martech Cube
Tanvi Tirthani is a content writer and strategist with a special foray into technology. She has been a keen researcher in the tech domain and is responsible for strategizing the social media scripts to optimise the collateral creation process.