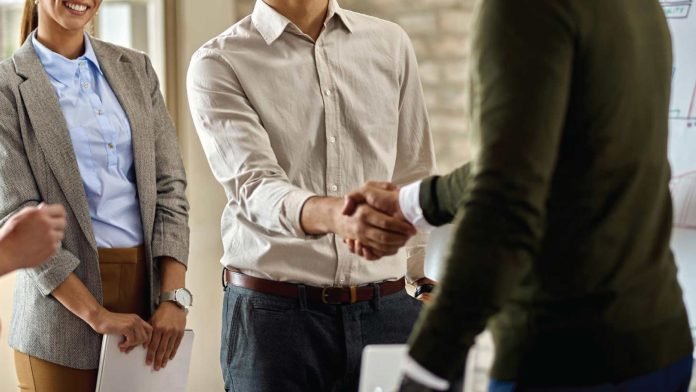 ContactMonkey, an internal communications platform helping companies create, send, and track internal comms, announced it was named to the  2023 Deloitte Technology Fast 50™awards program for its rapid revenue growth, entrepreneurial spirit, and bold  innovation.
Celebrating its 26th anniversary, the program recognizes Canada's 50 fastest-growing technology  companies based on the highest revenue-growth percentage over the past four years. ContactMonkey ranks 47 with a 330 percent in revenue growth from 2019 to 2022.
Deloitte's Technology Fast 50 program winners consist of public and private companies in the technology sector that are transforming the industry. The program runs alongside the broader Deloitte North American  Technology Fast 500™, with winners automatically eligible for this elite ranking.
ContactMonkey's internal communications software works with Outlook and Gmail to streamline employee engagement and make it easy to reach employees from anywhere. It combines a drag-and-drop email builder with built-in SMS, an AI content generator, powerful analytics, email segmentation and personalization, along with HRIS, Workday, and Microsoft Teams integration to save users up to 25 days a year on internal outreach.
ContactMonkey's CEO Scott Pielsticker, credits the company's data-driven communications system and its ability to help reach employees from anywhere with ContactMonkey's 330 percent revenue growth. He said, "Our software elevates the tools internal communicators already know and love, helping them keep employees engaged and aligned wherever they are. This is exactly what has helped us to surpass 10 million in ARR whilst maintaining profitability"
"It's inspiring how this year's exceptional cohort of Technology Fast 50 winners have delivered outstanding  revenue growth even in the face of prevailing uncertainties in the economy and marketplace," commented Anders McKenzie, partner and national leader for the Technology Fast 50 program at Deloitte Canada.  "Fueled by exemplary innovation, creativity, resilience, adaptability, along with superior business  leadership, these companies are paving the way as catalysts in their respective sectors and delivering  growth and value to the Canadian economy both at home and beyond."
To qualify for the Deloitte Technology Fast 50 ranking, companies must have been in business for at least  four years, have a minimum revenue of $50,000 in 2019 and $5 million in 2022, be headquartered in  Canada, own proprietary technology, conduct research, and development activities in Canada and invest  a minimum of five percent of gross revenues in R&D.
Explore HRtech News for the latest Tech Trends in Human Resources Technology.