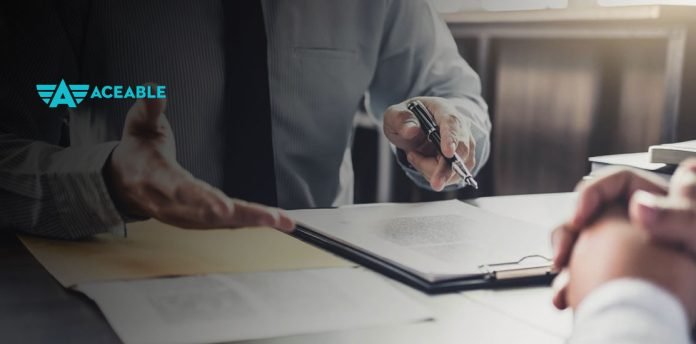 Aceable, a mobile-first education platform for certification and training products, today announced that Marissa Tarleton has joined as president, effective May 4, 2020. Tarleton most recently served as chief executive officer of RetailMeNot, also based in Austin, Texas. Founder, Blake Garrett, will remain as chief executive officer.
Garrett founded the company in 2012, raised nearly $60 million in venture capital, and has led the organization to growth with practical and fun mobile training in drivers education, defensive driving, and real estate education. With over one million learners a year and 200 employees worldwide, Aceable is well-positioned to transform how consumers access the courses needed to open doors in their lives.
"Over the last six years, Aceable has been fortunate to go from teaching zero to one and a half million learners per year. That growth trajectory, coupled with the recent rapid shift to online learning means mobile-first education solutions are more important than ever. In order to expedite the pace at which we help unlock student's dreams, it was time to strengthen our talented leadership team. It's an honor to partner with Marissa as we keep pushing the limits of what Aceable can help students achieve. "
Marissa Tarleton joins Aceable from RetailMeNot where she served as chief executive officer. She has demonstrated leadership in building digital marketplaces that benefit both consumers and brands. Tarleton has over 20 years of e-commerce and marketing leadership experience for companies including RetailMeNot, RxSaver by RetailMeNot, Dell and Ogilvy & Mather. She was named a top 50 CMO on the inaugural Forbes CMO Next list in 2018, is a member of YPO Austin, and is a 2020 Henry Crown Fellow of the Aspen Institute. She earned her bachelor's degree from Colgate University and a Master of Business Administration from the University of Texas at Austin.
"I am thrilled to be joining the top-notch talent at Aceable to help revolutionize how consumers access mobile training and certification during a time when the country needs it most."
Also joining the Aceable team is a new board member, Esther Lem. Esther serves as the Chief Marketing Officer for Chegg Inc., where she oversees all aspects of the Chegg brand and the end-to-end user experience. Chegg is an education technology platform that supports students and helps them learn through every step of their academic journey. Previously, Esther held various senior marketing roles at Unilever stewarding many brands including Dove and Axe.
"I am excited to join the Aceable board, and plan to leverage my experience bringing overwhelming value to customers in their education experience together with my deep consumer understanding to help accelerate Aceable's growth in this increasingly popular, on-demand EdTech space," said Lem.
"There are educational barriers between people and the lives they want. Aceable has a tremendous opportunity to demolish these barriers across countless industries. As more and more people turn to online learning for personal and professional development, Aceable will be there to serve their needs. The addition of these two remarkable leaders to our team will help ensure we fulfill our vision," says Garrett.