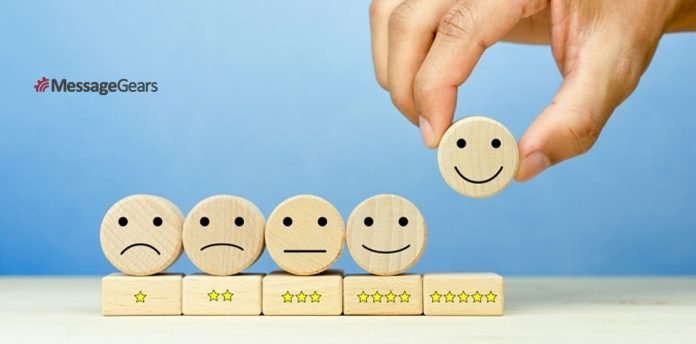 Innovative customer marketing platform MessageGears has been named to Inc. magazine's annual list of the Best Workplaces for 2020. The list is the result of a wide-ranging and comprehensive measurement of private American companies that have created exceptional workplaces through vibrant cultures, deep employee engagement, and stellar benefits.
MessageGears has experienced tremendous growth in the past few years, sending billions of emails each month for companies like Expedia, Chick-fil-A, Rakuten Rewards, Stylist, and CarRentals.com, and significantly growing its workforce. MessageGears leadership and CEO Roger Barnette make team management and work/life balance a high priority. That's enabled the company to keep their employee turnover rate low and earn a 4.8 rating on Glassdoor.
Collecting data from more than 3,000 submissions, Inc. singled out 395 finalists for this year's list. Each nominated company took part in an employee survey, conducted by Quantum Workplace, on topics including trust, management effectiveness, perks, and confidence in the future. Inc. gathered, analyzed, and audited the data, then ranked all the employers using a composite score of survey results. This year, 73.5 percent of surveyed employees were engaged by their work.
The strongest engagement scores came from companies that prioritize the most human elements of work. These companies are leading the way in employee recognition, performance management, and diversity. It is a different playbook from a decade ago, when too many firms used the same template: free food, open work environments, and artifacts of "fun."
"It's a high honor for our company to be recognized for being a place that people love to work, especially when that recognition comes directly from team member feedback," Barnette said. "We've been thoughtful from the beginning about creating a purposeful environment that's collaborative and encouraging for everyone, and honors like this motivate us to keep finding new ways to foster that culture."
"Building a great corporate culture comes only from strong leadership," says Inc. magazine editor-in-chief Scott Omelianuk. "The companies on Inc.'s Best Workplaces list are setting an example that the whole country can learn from, especially now, when company culture is more important to the workforce than ever."
While researching the finalists, Inc. and Quantum saw distinct themes:
100 percent provide health insurance.
50 percent allow employees to bring pets to work.
62 percent take employees to offsite retreats to relax and recharge.
20 percent offer paid sabbaticals to reward length of service.
About MessageGears
MessageGears is the only customer marketing platform exclusively built for today's large enterprise. We empower the world's most demanding marketers to deliver more relevant messages, faster and more flexibly than legacy ESPs and marketing clouds. Our platform connects directly to companies' existing data sources, enabling marketers to maximize the value of their customer data in real time without moving data around. Join sophisticated marketers at Expedia, Rakuten, and Chick-fil-A who rely on MessageGears to deliver more personalized cross-channel messages that grow their business. Learn more at messagegears.com.