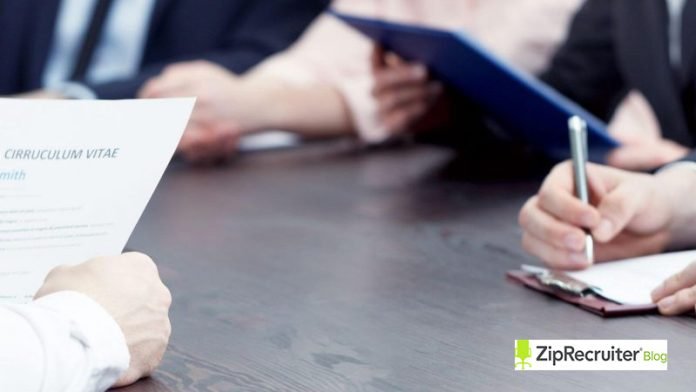 ZipRecruiter a leading online employment marketplace, today announced Job Seeker Profiles, a new guided feature available on the company's #1 rated mobile app that prompts job seekers to enter data about their experience and career objectives. ZipRecruiter's AI-driven matching technology will analyze data from Profiles and resumes to quickly and accurately connect employers and job seekers hrtech news.
ZipRecruiter's Profiles feature aims to help millions of mobile app users find their dream job by simplifying the resume-building process and making it easier for them to stand out to employers. Profiles allows them to fill out a summary including their skills, certifications, desired salary and career objectives. The data can be entered manually or generated automatically from an uploaded resume. Profiles also alerts job seekers of missing information and suggests ways to improve content hrtech.
"We launched Profiles to help job seekers tell their whole story," said Ian Siegel, co-founder and CEO of ZipRecruiter. "Work, and the way people find it, is evolving–close to 70% of job seekers on ZipRecruiter use a mobile device when looking for a new job opportunity. With Profiles, we've built a flexible, intelligent product that maximizes their chances of finding the right employer, and vice versa, thus drastically reducing time to hire talent acquisition."
Profiles is the latest feature deployed by the company that leverages their industry-leading AI technology to make it easier and faster to hire and get hired. In fact, job seekers often receive a message informing them that their application has been viewed within 48 hours of applying to a job, while 80% of employers who post a job on ZipRecruiter get a quality candidate through the site within the first day. ZipRecruiter typically has over 7.5 million active job listings from employers available at any given time and added an average of one million job seekers to the platform per month in the first quarter of 2018.
ABOUT ZIPRECRUITER
ZipRecruiter is a leading online employment marketplace. Powered by AI-driven smart matching technology, ZipRecruiter actively connects millions of businesses and job seekers through innovative mobile, web, and email services, as well as partnerships with the best job boards on the web. ZipRecruiter is the #1 rated job search app on iOS & Android. Founded in 2010, Santa Monica-based ZipRecruiter has nearly 1000 employees in two states and three countries. Visit us at ZipRecruiter.com and ZipRecruiter.com/blog