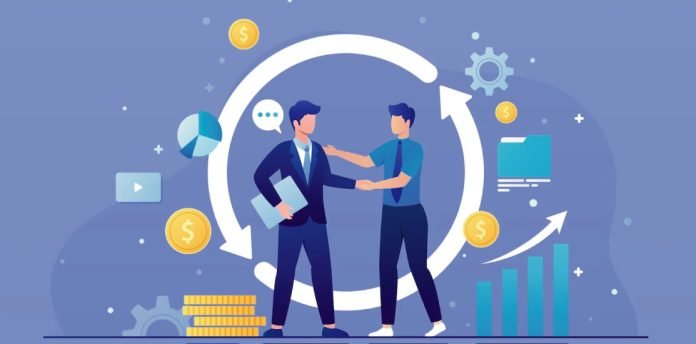 WorkLLama, technology provider of an AI-driven, talent marketing, relationship management, and direct sourcing suite, and High5, a leading provider of global talent solutions, together have formed a strategic partnership to bring direct sourcing and curation of talent to leading healthcare organizations.
The challenges in healthcare have compounded over time, especially during the pandemic, including an aging workforce and sustained talent shortage, requiring a more strategic approach to talent acquisition. With several joint customers deployed and more in implementation, there is a growing opportunity to more fully address workforce needs by cost-effectively and consistently delivering high-quality, engaged talent across the industry—from home healthcare to the public and private sectors.
An automated direct sourcing platform, along with a global network of independent recruiters and subject matter experts, makes it easier to find and attract top healthcare talent. Together, the WorkLLama and High5 mantra is "Now you can!"
"Now you can" provide talent and hiring managers a better experience, achieve faster fill times by moving from a reactive to proactive environment, and eliminate third-party costs through direct sourcing.
"We are excited to partner with WorkLLama for direct sourcing to streamline and automate how candidates are attracted, engaged, and hired," said Ed Coleman, Chief Revenue Officer, High5. "Now, our joint customers can benefit from the automation and access a wider pool of qualified talent, which adds to a more robust talent strategy."
Sudhakar Maruvada, CEO and Founder of WorkLLama, shared: "The healthcare industry has undergone a fundamental shift in the past few years. One of the biggest challenges is a shortage of workers to support it. We believe our platform, along with High5's unprecedented access to talent, will enable these organizations to find and engage the talent they so desperately require."
In a recent report, 90% of healthcare organizations are actively investigating talent acquisition technologies to help with the talent shortage by increasing their effectiveness in finding the right talent and ensuring a better candidate experience. Listed among the top tech investments to deliver this were candidate assessments, candidate relationship management, sourcing tools like chatbots and text-based recruiting, video interviews, and shift management—all of which can be delivered with WorkLLama and High5.
Discover the full potential of your Hrtech strategy with our comprehensive Hrtech News and Hrtech Interviews.
Want to Contribute? CLICK HERE To Submit Your Guest Post and Join Our Community of Writers!!!