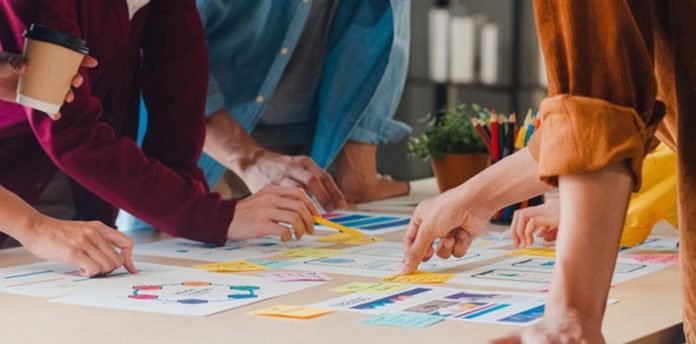 As the quick-witted comedian Groucho Marx cleverly said "learn from the mistakes of others. You'll never live long enough to make them all yourself." While the cynicism is strong in that one liner, there is a truth and brilliance to it – wouldn't we all benefit from learning from our peers? Why should we all repeat each other's mistakes when we can work together, collaboratively, to create a path of proven success and avoid the challenges our peers already faced?
For HR personnel this is music to their ears.
A collaborative work environment, where team members are constantly learning from each other is often a lofty goal, one that sometimes seems impossible to achieve, especially in an environment where employees and team members are not always in the same office.
Even when we go back to normal, it seems that COVID-19 changed the work environment forever creating a remote culture that is here to stay. According to a recent Pew survey, 54% of employees want to work remotely "all or most of the time" even after the pandemic is over.
Empowering Collaboration
According to an IDC survey, as a result of the pandemic, 48% of businesses expect to increase their investment in workforce collaboration software during 2021. "The need to empower collaboration in the enterprise has clearly been a lesson learned in 2020," stated Wayne Kurtzman, Research Director at IDC to Computerworld. "2021 is the time to improve it, often through software integrations and making [collaboration software] part of the core IT stack and enabling all workers."
Technology will be the key ingredient that will link remote workers and provide the glue that makes virtual teams effective.Most companies have already invested in collaborative workforce technology solutions geared towards planning the work, managing tasks, and creating discussions among colleagues. But what is often missing from the current technology stack is the ability for teams to constantly learn and adjust.
Lessons Learned: Leveraging Existing Assets
If day-to-day activities were viewed as learning opportunities, rather than just tasks, an individual could learn from their daily mistakes and achievements and pass that knowledge on to the rest of their team members.
Harnessing knowledge across the organization will create the ultimate collaborative workforce and lead to better performance and improved business results.
Workforce collaboration cannot just be about communication, tasks, and calendars. Guided by AI, technology solutions can capture learning in real-time, freeze pivotal lessons for the employee to reflect on, and provide the opportunity for others to learn from them as well. Tapping into these lessons at a moment of need will help your team shift its focus from just doing a good job to constantly getting better.
For more such Updates Log on to www.hrtechcube.com
---
ABOUT THE AUTHOR
Ofir Paldi
Founder & CEO at Shamaym
Ofir Paldi is the Founder & CEO of Shamaym, a leading provider of collaborative real-time learning solutions that drives daily business performance improvement across corporations. For more information, visit www.shamaym.com.