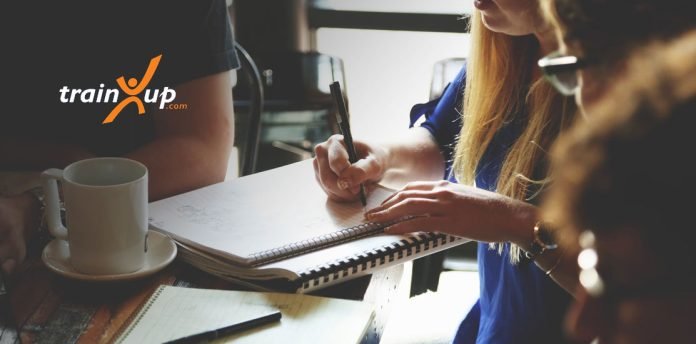 Dallas / Ft. Worth company TrainUp.com has launched an impressive, new online training portal loaded with free training content for business professionals to stay sharp and connected in response to the COVID-19 (Coronavirus) global pandemic.The TrainUp.com Learning Center features a robust amount of free training videos, eLearning courses, and resources in four key areas including business continuity, change / stress management, productivity / time management and managing virtual teams / working remotely.
The portal includes content from some of the industry's best and well known live and online training providers including Skillsoft, BizLibrary and the American Management Association (AMA), in addition to informative resources and articles.
Visit the TrainUp.com Learning Center now at www.trainup.com/trainingflo/free-learning-center
TrainUp.com Founder & CEO Jeremy Tillman states "This free learning portal is truly the reflection of our hearts and vision to continue to empower growth and learning, especially during this difficult time for all businesses including our own. I'm thankful for our wonderful partners for helping make this happen and can't wait to celebrate the stories of impact and increased connectedness"
For the past 15 years, TrainUp.com has provided learning solutions to more than 60,000 companies worldwide.  What makes this free learning solution stand out most is not just the great content it offers, but the system's ability to build community around the training content, so learners can learn together, connect and share their stories related to the training.
The learning portal is powered by KnowledgeFlo.com – TrainUp.com's learning, talent and community management platform. The system's next-gen training component, TrainingFlo, focuses on helping organizations keep their employees learning continuously, removing learning silos so users can collaboratively learn together.
The learning portal presents engaging questions to foster discussion amongst the participants while its polls provide meaningful metrics. Learners can also add their key takeaways from the content or rate the content via KnowledgeFlo's propriety feedback mechanism of Acknowledgements and Encouragements.  This helps all learners get a sense of what content is popular or most impactful as recognized by other learners.
Users may also share their stories of how they have applied the concepts they've learned to their own lives and workdays, as well as advice on how they are coping during these COVID-19 times. It is the user insights that will separate this learning portal from others, offering content that cannot be found anywhere else, while giving everyone in their socially distanced environments an opportunity to interact and engage.
The Learning Center will also include expert insight content from some of the world's leading minds who wish to freely share learning resources to help aid us all as business professionals, entrepreneurs, small business owners and anyone dealing with the crisis or just seeking to learn.
The team at TrainUp.com believes the road back to full economic recovery will take time, therefore each month, new videos and learning content will be added to allow those who sign up to continue to learn and grow as the world slowly reopens.
The TrainUp.com Learning Center can be accessed at 
www.trainup.com/trainingflo/free-learning-center
Should you need training content in addition to the four areas of the Learning Center, TrainUp.com offers training in more than 100 categories from business skills, IT, leadership, HR, harassment prevention, Microsoft Office and more.  All Learning Center users will qualify for special pricing on all courses at TrainUp.com as well as customized virtual live remote training for your teams, custom eLearning, or other innovative training solutions.