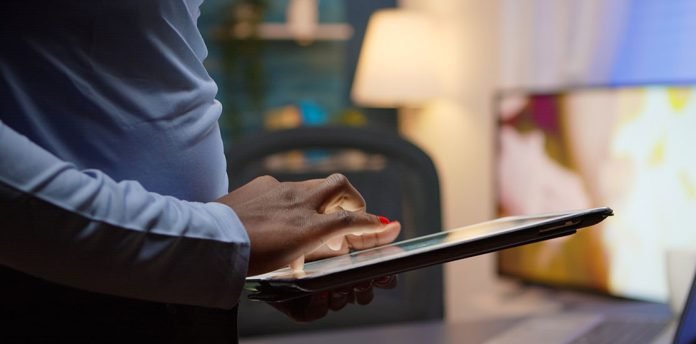 Our working world has dramatically changed over the past 12 months, and remote-first is now the new normal. However, the transition to remote work has not been easy and it continues to be difficult for many people. According to recent research by Nitro, over 90% of knowledge workers feel stressed while working from home (WFH), and 41% feel either very or extremely stressed.
Much of this has stemmed from continuous global lockdowns, lack of in-person interactions, and uncertainties caused by the pandemic, but surprisingly a large portion of the WFH stress is due to inefficient document workflows and tools. Eighty-three percent of workers say the way their company manages documents has not improved significantly during the pandemic, and 39% say their workflows are somewhat up to date at best. This is problematic considering that most people (63%) deal with more than six documents a day.
Working from home full-time has presented many new challenges for employees. So, even simple inconveniences ― whether it's an unreliable internet connection or using outdated tools to open a PDF or sign a document ― can add another layer of unnecessary stress.
Why it's time to get rid of paper
Businesses probably don't think about paper that often, but it causes more workflow inefficiencies and bottlenecks than you might think. Did you know employees waste over four hours a week dealing with paper-based tasks, such as form filling and completing signatures? That time could be much better spent on more important projects.
This way of working is not only time-consuming, but it's also very expensive. The Environmental Protection Agency estimates that the average knowledge worker uses 10,000 sheets ― or two cases ― of paper per year. At $40 per case, this creates significant overhead. Although printing continues to decline overall, the use of paper is still prevalent in many businesses today, even with most workforces not in the office.
How to take the stress out of workflows
Using physical documents is clearly doing more harm than good. So, companies should consider eliminating paper and adopting fully digital workflows and tools to streamline document management and handling. According to our research, 55% of workers believe better document productivity technology would save them time, while just over half (51%) said it would make their jobs easier. Document productivity tools can help teams standardize PDF and eSigning workflows into a single platform and reduce the number of hours wasted on printing, scanning, signing, and storing paper files.
While more offices are starting to reopen, remote work isn't going away. In fact, around three-quarters of workers plan to work from home as much or more frequently even after the pandemic ends. Businesses need to reassess how paper-based workflows impact their productivity, bottom line, and more importantly their people. By making simple, straightforward, and affordable improvements to outdated processes, companies will have happier employees and save more money and time in the long run.
For more such Updates Log on to www.hrtechcube.com
---
ABOUT THE AUTHOR
Gina O'Reilly
Part of the Nitro team as COO since 2008, Gina has global responsibility for the Business Operations, Marketing, and People functions, including Employee Experience and Talent. With over 15 years of software industry experience, Gina seeks to attract, retain, and cultivate the best talent at Nitro. In order to accomplish this goal, she is passionate about developing a creative, challenging, fun, diverse, and inspiring work environment that makes every Nitronaut feel that his or her contribution helps grow the business. Prior to Nitro, Gina oversaw global sales and marketing at activePDF, a leading provider of server-side PDF solutions and developer tools. Fluent in French, Gina holds an MBA from the University of Phoenix as well as a BA International Marketing & Languages from Dublin City University, Ireland. In her spare time, Gina loves good food and wine, keeping fit, travel, and plenty of California sunshine.