Today, organizations are struggling to support remote and hybrid employees. Jason Coari highlights why high-performing tech is now essential to creating a perfect work environment for the employees.
About 36% of employees have considered quitting their jobs due to a poor digital employee experience, according to the 600+ people across roles and industries that responded to this survey.
So what is a digital employee experience (DEX), and why are employees quitting over it? Essentially, DEX encompasses the quality of employees' interactions with technology during the course of their workday. These interactions include checking emails, managing cloud applications, using project management software, and more. And in a remote or hybrid environment, where employees are especially reliant on technology, DEX is of the utmost importance.
We surveyed C-level executives, IT staff, and employees to understand better how businesses operate in this new digital landscape. The findings place DEX at the center of business success. On the other hand, it revealed a serious disconnect between leaders' perception of their DEX quality and their employees' lived experience.
DEX and Employee Productivity
Organizations are struggling to support remote and hybrid employees. With decentralized work environments becoming the norm, companies need to create better digital experiences for employees. And we aren't talking about adding emoji options and other features to make work more fun (though those are good too). When we talk about DEX, we are really talking about giving employees the tools to simply complete their work without running into tech issues that derail their productivity.
Employees report that they feel like they are only working at 60% capacity due to IT disruptions. They also report losing up to one hour per week of work time due to these tech challenges. This costs millions of dollars annually in productivity and places stress on employees by making them feel set up for failure within the structure of their organization's current tech stack. Research also showed that 40% of tech disruptions go unreported, and employees opt to spend time troubleshooting these issues themselves.
If so many incidents go unreported, the only logical conclusion is that the number of tech disruptions must actually be higher, and with it, the level of employee frustration.
Employee Satisfaction and Retention
While I mentioned that 36% of employees have considered quitting their job due to poor DEX, 14% of our survey's respondents moved past consideration and actually quit their jobs. Employees are frustrated with error-prone technology and the unreliable IT infrastructure supporting their workplaces.
Proactive DEX initiatives help employees become 22% more productive on average, making their workloads more manageable and increasing their satisfaction. And showing that you are actively working to solve a problem or reduce a challenge is an effective way for business leaders to illustrate their investment in their staff and the company's morale.
The DEX Disconnect
Employers should always equip their teams with the tools needed to complete work without constant hindrances and unnecessary disruptions.
And many of the surveyed business leaders felt that they had—nine out of ten IT executives said their firm provided what was needed to work productively. However, one in five employees disagreed, illustrating a disconnect between the experience leaders believe they are providing and what employees are actually experiencing.
As we sit in this unprecedented time of employee turnover, companies have to make solving this disconnect a priority, which means listening to employee concerns, taking them seriously, and creating initiatives to resolve them. As noted, 40% of tech issues go unreported, with employees troubleshooting themselves rather than escalating their concerns—this is a clear sign that we need to regain our employees' trust. And the first step to doing so is resolving tech downtime and disruptions, so our teams are set up for success.
The Impact of Lagging IT Initiatives Cannot Be Denied
The future of work relies on successful IT initiatives and infrastructure. Business leaders must be proactive about IT efforts to keep up with the competition, not only regarding ROI but in talent acquisition and retention as well. Proactive IT initiatives save time and money while simultaneously decreasing employees' workplace frustrations. This means happier, more productive employees and reduced turnover rates.
High-performing tech is now essential to creating a work environment that employees want to be a part of.
With an emphasis on creating a robust digital experience, company leaders will see an increase in employee retention and have a greater ability to attract talent from across the globe.
For more such Updates Log on to www.hrtechcube.com
ABOUT THE AUTHOR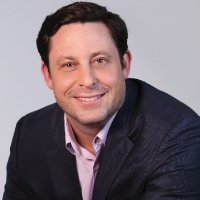 Jason Coari

VP Product Strategy & Marketing, Lakeside Software
Jason Coari is an accomplished B2B SaaS go-to-market executive with 20+ years of progressive international experience in the technology industry. Track record of driving revenue growth through a rich understanding of the enterprise IT customer journey and holistic go-to-market strategies. Skilled at orchestrating cross-functional collaboration across international borders, as well as crafting compelling product messaging across multiple communication mediums and effectively evangelizing these to C-level stakeholders. A trusted business advisor that is relentlessly customer focused and recognized in the top 1% of SGI employees as a distinguished 'Agent of Change.'