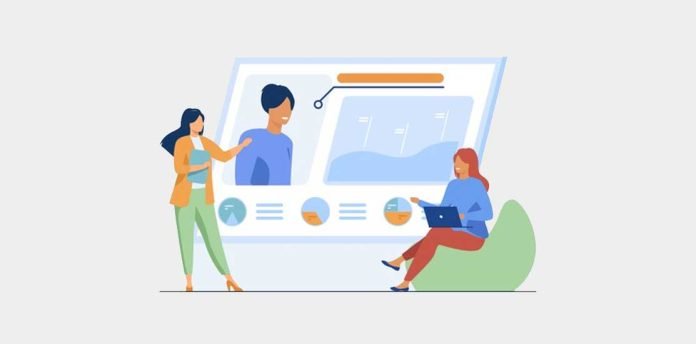 Human Resouce Management has witnessed tremendous development this year. Find out how the core elements of HRM advanced along with their accelerators.
The world as a whole is developing for sure, but its individual components too are progressing in various different directions and levels. We have come a long way from classrooms to e-learning, from oil painting to graphics, from small houses to skyscrapers, and obviously from no letters to mobile phones. There are a number of sectors that have witnessed acceleration in their growth due to technology and its attributes. Consistent advancements in the tech arena has led to a paradigm shift in other sectors by integrating tech and reforming the entire industry. HRtech is one such sector. The HRM space has embraced technology to an extent where almost all of its elements and functionalities can now be digitized. This is a huge testament of growth in the Human Resource industry.
However disheveled 2020 has been, it has led to development and growth due to the urgent and sudden need to cope with things.
From the pandemic to social issues to newer demands and emerging requirements, several reasons have been acting as the driving force of development in different elements of Human Resource Management.
Let us look at some of the top core elements of HRM that witnessed growth and development in 2020 and their driving forces.
1)      Payroll
Payroll is one of the most integral elements of HRM. It keeps the firms going by motivating the employees via timely payments. But, it is also an extremely difficult procedure that costs heavy losses if errors are caused. Now payroll is automated, but that's not enough. The pandemic is responsible for causing several monetary issues and increase in the demand for anywhere payroll and weekly payments. Some firms also realized that employees would be needing on-demand payments to cope with the severity of the situation caused by the COVID-19 pandemic. Hence, development in payroll was accelerated and solutions that can offer on-demand and cloud payroll were embraced. This year is the year that made companies realize that on-demand pay day can lead to enhancements in the productivity and loyalty of the employees.
2)      Hiring
The pandemic again is to be thanked for innovation and adoption of virtual interviewing tools. With remote work prevailing, it was time to roll out a solution that would make remote hiring easier and hence we were presented with virtual interviewing and hiring tools. These solutions and tools ensure that the outmoded ways of hiring are out of the picture and there is no barrier in hiring employees even during a situation of crisis where coming in contact with people can endanger your life. Now, hiring can be smooth and seamless from the comfort of our homes, with each and every step of the process performed with utmost efficiency. It sure has pushed the boundaries of HRtech.
3)      Employee Screening
When an Amazon employee was found cheating the company by conducting a wire fraud and false product refund frauds, it displayed the necessity of reformed screening tools at a deeper level. Traditionally, employee screening would mean just checking with the candidate's previous employer about their work and verifying some of their details.
But today, conning someone has become extremely easy and a background check reveals patterns that might lead to emergence of frauds. And not just pre-employment screening, post hire screening has become a must.
It is important to know that the processes happening in your organization are legit and your employees are not doing anything illegal or unethical that can tarnish the image and reputation of your company.
4)      Learning and Development
Employees today are very versatile. They can perform a series of tasks with optimized skills and talents. But the only thing stopping them is the lack of knowledge and learning. Over a period of time, companies have noticed that hiring a person to do every new job that comes up shoots up the costs to the organization. But on the other hand, if training, learning, and development is provided to the employees, newer skills can be seen instilling in them and upskilling them for a distinct task becomes not only easy, but also cost effective. Also, investing in the learning and development of the employees provides value to the workforce leading to employee loyalty.
5)      Career Pathing
Talking about loyalty, it is a two way street. The present generation that makes up the majority of the current workforce is known for switching jobs because they do not see employers being committed to developing their careers in the long run. This has led to organizations moving to putting individualized career pathing solutions in place that can assess and develop customized and curated career development and succession plans for the employees as per customized profiles and roles.
The world at present is on the runway to recovery and progressions are taking place to improve the quality of life in each and every aspect. Work environment takes up a major portion of our lives and quality improvements in the same are quite important. Growth and advancement are bound to go beyond 2020 and these developments can act as stepping stones for the future changes and progressions.
---
ABOUT THE AUTHOR
Aashish Yadav
Content Writer, Martech Cube
Aashish is currently a Content writer at Martech Cube. He is an enthusiastic and avid writer. His key region of interests include covering different aspects of technology and mixing them up with layman ideologies to pan out an interesting take. His main area of interests range from medical journals to marketing arena.