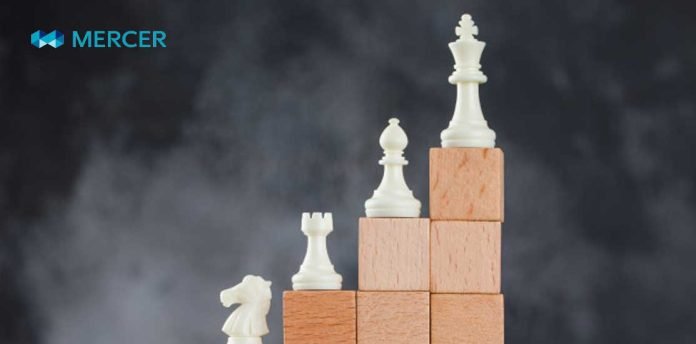 Due to COVID-19, there has been much debate about the risks of going back to school. Parents, teachers and even students have concerns about whether schools should reopen. While some schools are not resuming in-person classes, others are offering a hybrid of in-person and remote learning to comply with social-distancing. Regardless of how schools resume, the disruption has immediate consequences on working parents and employers.
"Working parents rely on schools to care for their children, and many do not have a caregiver at home who is not working," said Tracy Watts, Senior Partner and National Leader for US Health Policy at Mercer. "Employers must consider the long-term impact on their workforce and business."
Mercer has identified three main ways – flexibility at work, flexibility from work and caregiver support – that organizations can support working parents:
Flexibility at Work – To support working parents responsible for caregiving, employers can provide more flexibility with respect to when or how work gets done:
Flextime or flexible scheduling. Employees working from home could start early or work evenings with core hours for meetings. For those onsite, alternate shifts, such as evening or overnight may be effective.
Compressed workweeks. In some industries, compressed workweeks (for example, employees working 40 hours in four days and having one day off) are already common. Besides flexibility, it can help reduce caregiving costs by pooling child-care responsibilities.
Job sharing or reduced schedule. Coordinating the schedules of two employees to reduce their time at work allows employees additional time to care for children. Despite a reduction in compensation, it allows employees to stay in the workforce rather than leave altogether.
Flexibility from Work – As employers review leave policies to see how they might be used by working parents to care for a child who is home sick or in quarantine, the should consider:
Current leave programs. Review leave programs in place and how employees might use PTO, vacation or sick leave, extended illness banks and Family Medical Leave. Also be sure policies clearly define the "caregiver" relationship and how the leaves will be managed.
Emergency (pandemic) leave. Paid and unpaid leave programs can help employees maintain income and benefits for a specified duration of time during the pandemic. These programs can extend beyond caring for a child to caring for an adult dependent, as well.
 Return to Work. Review return protocols for employees who may take caregiving leave in continuous blocks or intermittently. This would include scheduling, systems access and other protocols.
Caregiver Support – Beyond work flexibility and leaves, employers can provide support for working parents, ranging from caregiver referral or navigation services to onsite daycare:
Referral, navigation or placement resources provide a platform to source back-up or full-time child care.
Virtual educational offerings provide interactive sessions for pre-school aged children and enhanced access to tutoring or homework help for school-aged children.
Support for creating a care cohort or co-op is a creative approach in which multiple families share a caregiver and the cost of the services, or take turns providing care themselves.
Full caregiver support includes sponsoring permanent or pop-up on-site day care, with additional days and stipends or to cover excess cost for childcare or other personal needs.
According to Mercer's latest research, the most popular flexible accommodations by employers are allowing parents to change their schedules (62%), allowing parents to do other work outside of normal business hours (36%) and allowing parents to switch to part-time status on a temporary basis (24%).
"Providing the right combination of flexibility and support to caregivers means considering the impact on all aspects of their well-being – financial, physical and emotional – as they balance work responsibilities with caregiving needs," said Mary Ann Sardone, Partner and US Talent Solutions Leader at Mercer. "Employers should engage with and listen to employees to develop solutions that balance empathy, economics and equity."
Mercer's consultants are available to discuss these findings and related topics for a story or further background. For more information, visit here.
For more such Updates follow us on Google News Hrtech News
---
Mercer
Mercer is a global consulting leader helping clients around the world redefine the world of work, reshape retirement and investment outcomes, and unlock real health and well-being for their people.