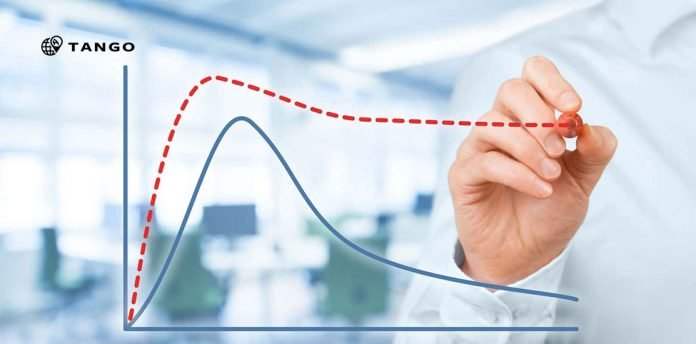 Tango, a leader in store lifecycle management and integrated workplace management system (IWMS) solutions, today announced it has been included as a Representative Vendor in Gartner's Market Guide for Integrated Workplace Management Systems, published January 28, 2020, authored by Carol Rozwell and Rashmi Choudhary. The report outlines recommendations for application leaders when evaluating digital workplace platforms to support and improve employee effectiveness hrtech news.
Gartner's Market Guide describes the five core areas of functionality in IWMS including Maintenance Management, Space and Facilities Management, Real Estate Portfolio Management, Capital Project Management, and Sustainability and Energy Management. Two recommendations that stand out to us in Gartner's recommendations for 2020 are "ensure the shortlisted vendors provide an IWMS with a simple and intuitive user interface" along with "vendors must also provide robust analytics so you can make more informed decisions on space, real estate, and capital planning."
"We believe this recognition by Gartner further validates our commitment to providing customers with the disruptive tools they need to transform their physical footprint into a driver of performance and savings, while also optimizing their corporate real estate assets to increase employee engagement, effectiveness and innovation," said Pranav Tyagi, CEO of Tango. "Tango's market-leading Real Estate, Lease Accounting and Facilities software is built on a foundation of predictive analytics, enabling us to offer some of the most leading capabilities in workplace management, talent management, including Artificial Intelligence for spatial recognition and polylining, lease analytics, and rating of potential office spaces."
According to the Gartner Market Guide, "Efficient management of corporate facilities saves money and enhances employee experience with effectiveness…Historically, the focus on deploying an IWMS solution was mostly on cost reduction and cost optimization, whereas now the focus has shifted to creating smart, intuitive and inspiring workplaces."
The report states: "There is an increasing preference for deploying integrated workplace management system (IWMS) solutions on single-tenant or multi-tenant SaaS platforms compared to traditional on-premises platforms, which have declined from 52% to 18% over the last two years."
While the industry continues to be dominated with old, outdated expensive IWMS platforms, Tango's solution — providing modern user experience through out-of-the-box functionality — is a true multi-tenant architecture, delivered securely via the cloud, providing enterprise-grade capabilities while eliminating complexity, cost, and risk for the customer.
One of the report's key findings is "Employees' work environment has a significant impact on their effectiveness and engagement, yet only 13% of workers report being completely satisfied with their workspace." The report goes on to state that "Physical workspaces can come to life if IT leaders and facility managers work closely by layering the technology layer and provisioning solutions like IWMS with Internet of Things (IoT) and Artificial Intelligence (AI) capabilities."
"Seventy-one percent of employees agree that emerging technologies are an opportunity in the workplace. IoT and AI create smart and intelligent corporate facilities with an increase in employee engagement, effectiveness and innovation."
Machine Learning, Virtual Assistants, and Compliance with FASB 842 and IFRS 16 are cited as 'Hot' Development Areas in the report hrtech.
Tango believes its IWMS is leading in two of these three areas:
● Tango is leading the charge in the application of advanced technologies like AI and machine learning to real estate and facilities. Announced in May 2019, Tango's enhanced TangoAI Platform featuring artificial intelligence (AI) and machine learning for the retail and enterprise markets enables corporate enterprises to make smarter, more informed data-driven decisions around their real estate and facilities strategies, including incorporating new and broader sets of data to detect non-linear relationships and understand rapidly changing interactions between employees and their workspaces.
● Tango IWMS lease administration and accounting capabilities were built from the ground up to comply with the new lease standards. Tango helps public and private organizations oversee their day-to-day operational requirements and ensure compliance with FASB 842 and IFRS 16 regulations by automating and streamlining accounting for real estate property, equipment, and embedded leases, calculating ROU asset and lease liability, and accurately reporting from a single solution.
To download a complimentary copy of the 2020 Gartner Market Guide for Integrated Workplace Management Systems: https://info.tangoanalytics.com/gartner-iwms-market-guide-2020
Gartner does not endorse any vendor, product or service depicted in its research publications, and does not advise technology users to select only those vendors with the highest ratings or other designation. Gartner research publications consist of the opinions of Gartner's research organization and should not be construed as statements of fact. Gartner disclaims all warranties, express or implied, with respect to this research, including any warranties of merchantability or fitness for a particular purpose.
About Tango
The leader in Store Lifecycle Management and Integrated Workplace Management System software, Tango unites analytics, real estate, lease accounting, facilities and space management into a single platform. We have worked with more than 500 leading brands in 140 countries, and bring that knowledge and those best practices to our cloud-based SaaS and mobile solution.