Cognitive Talent Partners, Gurgaon-headquartered executive search firm has named Abba Manchanda as a partner and head of U.S. operations.
Founder and managing partner of Cognitive Talent Partners, Anuj Dhawan, said that "Abba's entrepreneurial background and global sales experience will be a huge asset to our business worldwide. Her breadth of experience, not only has built a recruiting practice from the ground up in New York but also as Vice President of sales with VistaJet means that she brings a strong understanding of our customers' business and requirements of her new role. Abba will be a great fit in our executive search team, culturally and professionally."
In her new role, Ms Manchanda will work closely with the Cognitive Talent Partners team in continuing to build the firm's retained executive search presence in the U.S. and around the world. She will be based in New York but will split her time between the firm's clients in the U.S. and other global markets.
Ms Manchanda said that "I am honoured by the opportunity to join Cognitive Talent Partners, steered by visionary founders. Leading the team's U.S. operations is a compelling responsibility and one that I am well-equipped to accomplish, given my numerous years of experience working with high-profile executives. I am sure that my expertise, combined with the global capabilities and talented team of the firm, will result in continued growth and success."
Ms Manchanda previously served as VP of sales at VistaJet, a private jet charter, private jet hire and chartered jet flights corporation disrupting the private jet lending space. In this role, she worked with entrepreneurs and organizations worldwide to drive sales and scale up the business. Ms Manchanda started her career at Wall Street in sales and trading at a leading corporate investment bank. In the year 2009, she co-founded her own business, Micky London, working closely with C-suite administrators of marquee retailers like Amazon, Forever21, Target, and QVC, to name a few.
Last year, the company added former CHRO Ajay Bakshi as senior client partner. Mr. Bakshi is a CEO /CXO-level executive coach, board-level HR professional and strategic business advisor. With over 25 years of experience, Mr. Bakshi has held senior-level HR and board-level positions as a chief human resources officer with Prudential Global Services, Vodafone Global Services, and Sterlite Technologies & Power.
For more HRTech news, Log on to www.hrtechcube.com
---
ABOUT THE AUTHOR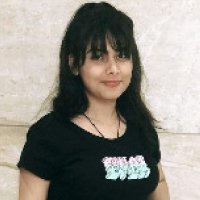 Tanvi Tirthani
Content Contributor, Martech Cube
Tanvi Tirthani is a content writer and strategist with a special foray into technology. She has been a keen researcher in the tech domain and is responsible for strategizing the social media scripts to optimise the collateral creation process.