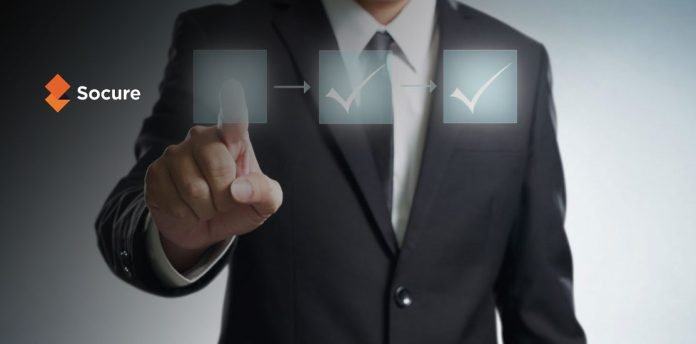 Socure, a leader in Day Zero digital identity verification, today announced it has been named to Inc. Magazine's annual list of the Best Workplaces for 2020. The Best Workplaces list is the result of a wide-ranging and comprehensive measurement of private American companies that have created exceptional workplaces through vibrant cultures, deep employee engagement, and stellar benefits.
"Our people are the heart of our business, and we are committed to creating a great culture where our employees can thrive and grow," said Russell Lobsenz, SVP, People, Socure. "Inclusion on the Inc. list is a gratifying sign that we are living up to that commitment and is something we are extremely proud of."
In partnership with Quantum Workplace, Inc. collected data from more than 3,000 submissions, singling out 395 finalists for this year's list. The employees from each selected company participated in a survey that covered topics including trust, management effectiveness, perks, and confidence in the future. Inc. gathered, analyzed, and audited the data, and ranked all employers using a composite score of survey results. The strongest engagement scores came from companies that prioritize the human elements of work by leading the way in employee recognition, performance management, and diversity.
"Building a great corporate culture only comes from strong leadership," said Inc. magazine Editor-in-Chief Scott Omelianuk. "The companies on Inc.'s Best Workplaces list are setting an example that the whole country can learn from, especially now, when company culture is more important to the workforce than ever."