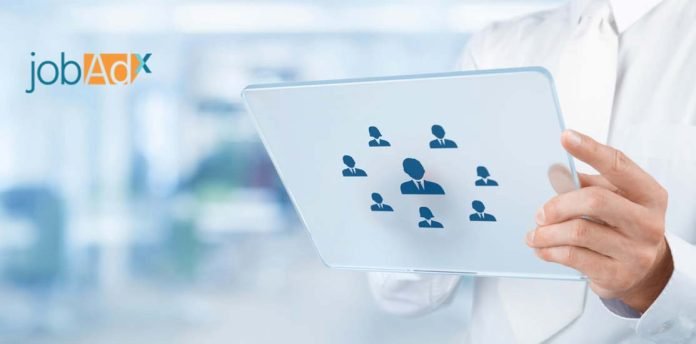 Just ahead of peak hiring season, JobAdX makes its direct-to-recruiter Self-Serve Platform available for employers to jumpstart their smarter recruitment marketing strategy. JobAdX's exchange, learns from job seeker behavior to improve the relevance of applicants and increases reach by distributing jobs to 150+ job sites.
"There's often a learning curve to utilizing new recruitment marketing technologies, which can make them unapproachable for smaller companies or leaner teams. We've developed a Self-Serve Platform to simplify the hiring campaign setup process so that employers of any scale can have access to programmatic advertising regardless of their job volume or recruitment marketing budget," stated Product Manager, Sophie Choquette, "With SMBs, each hire is all that more impactful and we wanted to maximize their Talent Acquisition teams through our technology in the easiest way possible. No sales team, 4 steps, improved targeting, better applicants – that simple."
By removing the budget minimums and tech-savviness required to apply most programmatic platforms, JobAdX hopes to make programmatic more common-place in recruitment marketing toolboxes. Once a recruiter sets the campaign in the dashboard, the platform does the rest – automating distribution to 150 job sites, managing budget auctions, and learning from job seeker behavior across the network to deliver jobs to the most relevant candidates based on their historic preferences. Performance metrics, budgets, and available jobs can all be managed directly by the recruiter.
JobAdX's philosophy is that successful talent acquisition teams operate much like consumer marketing teams to attract and engage candidates to their open positions. "The competition for talent is high, regardless of whether you're a Fortune 100 company or a small business. It's more important than ever to market yourselves and your jobs in a meaningful way to the people you want to work with. That's why we borrow best practices from consumer AdTech and even e-commerce to improve the recruitment marketing process." explains Amit Chauhan, CEO.
"In the same way consumer brands strategically position their ads and visual content in front of you based on your shopping habits, recruiters can now deliver their jobs to targeted job seekers. The Self-Serve Platform makes that even more accessible by letting recruiters launch campaigns to create connections with top talent just as easily as they can buy a pair of shoes online. This programmatic technology in the recruitment space is usually considered complex and only beneficial for large volume hiring. JobAdX Self-Serve enables any employer to utilize the power to real programmatic with 100% self optimized campaigns". In addition to extended distribution options, proprietary support for in-ad multimedia, and ad targeting, recruiters will have access to a variety of performance and spend data that they can leverage to improve future job descriptions and campaigns.
Employers and recruiters can create a campaign with a few clicks and set a budget that will be allocated throughout JobAdX's expansive network of partner sites. Users have peace of mind knowing JobAdX follows a pay-for-performance contract-free model to ensure value is directly tied to engagement and is flexible to meet varying hiring needs. Employers can set up their first hassle-free campaign at https://www.jobadx.com/get-started-today/.
About JobAdX
JobAdX is a candidate attraction and engagement platform for job advertising. Founded in 2016, we are a fast-growing startup which prides ourselves in targeting the best candidates for our employers and agencies by distributing their jobs across our growing network of job sites, blogs, and other partners.
Our technology, powered by programmatic advertising, learns from job seeker behavior, collecting 400 data points on search keywords and apply habits, presenting the jobs that'll be most relevant to that person as they move throughout our network. We also deliver jobs through SMS & email alerts and are the only platform with in-ad multimedia capability that can distribute recruitment marketing videos in the job postings across 150+ partner sites.
For more information on job advertising and recruitment marketing, follow us on Twitter @job_adx or visit www.jobadx.com to get started.