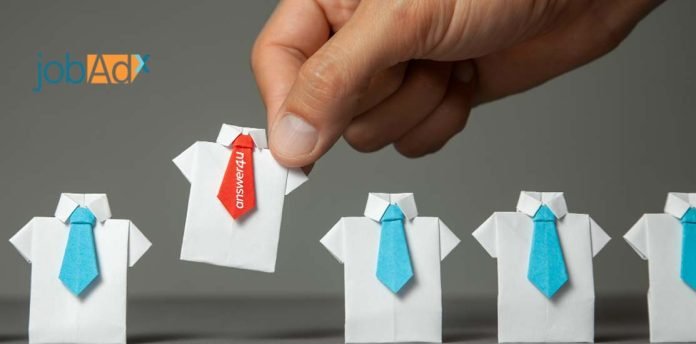 JobAdX, a candidate attraction and engagement platform, has officially rolled out a seamless video player across its network of over 150 job boards in the U.S. this month after garnering great results in improving candidate engagement since its soft-launch at the beginning of the year.
JobAdX Interactive Job Ads allow employers to showcase their company's culture in a compelling story-telling format within the job postings. This engages candidates right in the moment as they search for jobs, without redirecting them to another site.
"This feature offers a competitive advantage for employers to stand out in the talent war. Once candidates watch the video alongside the job description, they have a better connection with who you are as an employer," said Amit Chauhan, Co-Founder and CEO of JobAdX. [click-to-tweet link: https://ctt.ac/GDM54] "According to CareerBuilder internal data, job postings with video icons are viewed 12% more than postings without video. Conversion rates are also 34% greater compared to non-multimedia job advertisements."
Along with its proprietary ad exchange, the Interactive Job Ads feature was inspired by best practices from the consumer AdTech space. In a content-heavy era, flat-text job postings became stagnant and were often bypassed by job seekers. This new product feature addresses the limitations in distribution channels for recruiting videos. You can see it in action at the following link: https://www.jobadx.com/wp-content/uploads/2019/03/Advertiser-Video.mp4
"Recruitment video production is a time-consuming and resource-heavy process. It's a shame when that investment then lives relatively unseen on a corporate website or gets top-heavy traffic on social media. We wanted to build a new home for these videos and that home is a zeppelin ad flying overhead and getting in front of job seekers, when they aren't necessarily looking for it," shared Sophie Choquette, Product Manager at JobAdX, "Now, employers can see the long-term ROI on employer branding initiatives as it is directly connected and measurable with talent acquisition strategies."
JobAdX Interactive Job Ads share the same pricing model as the traditional text-only job ad plus a small premium. When job seekers click on the ads, the recruiting video will play in a pop-up window inside the job description. A flat premium for the view is incurred, along with a pre-determined cost-per-click price set by employers when job seekers decide to move further in the application process.
"As the first platform offering this feature in recruitment advertising space, we are working closely with partners optimize the feature and integrate it with other functions such as SMS recruiting and email alerts. Now, employers can source more relevant, engaged candidates across multiple channels for less than a pack of gum," said Isabelle Kent, Director of Business Development.
About JobAdX
JobAdX is a candidate attraction and engagement platform for job advertising. Founded in 2016, we are a fast-growing startup which prides ourselves in targeting the best candidates for our employers and agencies by distributing their jobs across our growing network of job sites, blogs, and other partners.
Our technology learns from job seeker behavior, collecting 400 data points on search keywords and apply habits, presenting the jobs that'll be most relevant to that person as they move throughout our network. We also deliver jobs through SMS & email alerts and are the only platform with in-ad multimedia capability that can distribute recruitment marketing videos in the job postings across 150+ partner sites.
For more information on job advertising and recruitment marketing, follow us on Twitter @job_adx or visit www.jobadx.com to get started.