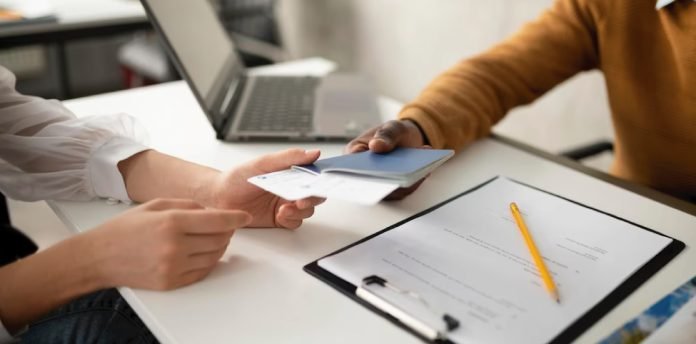 SkillGigs, Inc., an ecommerce talent marketplace that pairs skilled healthcare and technology job seekers with AI-matched work opportunities, today unveiled a new platform experience for its users. The re-engineered platform will give skilled professionals and companies an even more intuitive, easy-to-use direct sourcing application. Thanks to the new enhancements, both employers and job candidates can more effectively create listings, screen through matches and have more productive compensation negotiations during the interview process using the platform's bidding functionality. There are also improvements to the platform's critical credentialing management, interview scheduling, and onboarding functions.
"SkillGigs is the future of direct sourcing, and we will continue to evolve so that we can provide all users the best possible experience," said Kashif Aftab, CEO & Founder of SkillGigs. "The organizations we work with already enjoy a speedier, more rewarding hiring process and increased savings, and the job candidates we work with have continually reported more satisfaction with their job search. Now, all our users will have even more control over their searches while still enjoying a safe, transparent platform to negotiate and explore opportunities—all without the obstacles, cost and time delays of traditional recruiters."
SkillGigs is a "job matchmaker" dedicated to empowering candidates while bringing employers and top talent together. Job seekers with SkillGigs profiles utilize the company's patented AI-powered 3D Resume tool to accurately and effectively present themselves and match their skills to potential employers. Once they have created their SkillGigs 3D Resume profile and uploaded their credentials only once, they receive relevant job listings. They call the shots by responding "interested" or "not interested." The more they engage and respond, the more specific their job choices become. SkillGigs provides several benefits for talent using the platform, including referral bonuses, sign-on bonuses for their first month of employment, and funds for employers to give performance tips to workers throughout their engagement.
For employers, SkillGigs is a prime example of the power of direct sourcing—and the benefits of eschewing traditional third-party recruiters. Employers who use SkillGigs have access to a rigorously screened, constantly refreshed talent pool, and receive AI-matched profiles for job candidates. Once matched, employers can message and submit compensation bids directly to candidates, which often results in higher response rates—over 60% on average, compared to the usual 2-5% rate on other platforms. They can begin the interview process as soon as the candidate indicates "interested." All credentialing management, interview scheduling and billing can be handled through the platform, ensuring a more efficient, transparent hiring and onboarding process.
Here's a look at some of the new features that are part of SkillGigs' platform update.
One-Stop User Journey Within the Platform 
One of the most impactful changes is to the user journey for both talent and employers. All engagement between employers and talent will now stay within the SkillGigs platform, from the moment an employer "bids" on a candidate by sending them a proposed compensation offer to off-billing after the worker's contract has ended.
This eliminates the need for additional systems or layers of communication, and makes the interview, hiring, onboarding and compensation process much simpler. As always, all job candidates' credentials are securely uploaded once into SkillGigs' platform so they can be easily accessed as needed during the interview process.
Advanced Search Options for Skills and Gigs
Another notable change is the addition of advanced search options for both employers seeking skills and job candidates looking for open positions. When both employers and talent first join the SkillGigs platform, their searches are a factor that informs the candidates or open positions they are matched with by the platform's proprietary AI. From there, they have the option to further refine their matches or add new searches.
Job candidates are now able to filter openings based on job type, skill listings, location and workplace policy, in addition to extensive existing options.
Employers are now able to filter their talent searches based on skill listings type, worker location, budget/compensation expectations and experience level, in addition to extensive existing options.
Seamless User Experience, New Design
Users who log in to the new SkillGigs platform will immediately notice the new look and feel, with new features added for enhanced user interface and experience. Notably, employer users are now able to create SkillGigs profiles by themselves and start posting jobs immediately, without any additional assistance from the SkillGigs team. Job candidates will also benefit from a personalized SkillGigs homepage with job listings that match with their skill profiles.
Other new user experience features include:
Expanded sign-in options. Both job candidates and employers can now sign up for SkillGigs using their Apple and Google logins.
Ratings and reviews. Job candidates can rate employers, and employers can rate talent, and provide reviews that will appear on their respective profiles, once vetted.
Enhanced messaging. Job candidates can now see their last five chats with employers, and both talent and employers have separate views for messages and in-app notifications.
Employer ATS. The overall enhancements to the talent stages allow employers to operate a free, within subscription applicant tracking system (ATS).
"Hundreds of skilled workers in healthcare and technology per day create profiles with SkillGigs, and millions have raved about their experience with the platform," continued Aftab. "Now, after months of extensive research and development, we are proud to be able to give employers an even more world-class direct sourcing experience with SkillGigs. I encourage any business with a need for project, contract or permanent workers to reach out, try our platform, and take the first step toward more intelligent, efficient hiring."
Discover the full potential of your Hrtech strategy with our comprehensive Hrtech News and Hrtech Interviews.