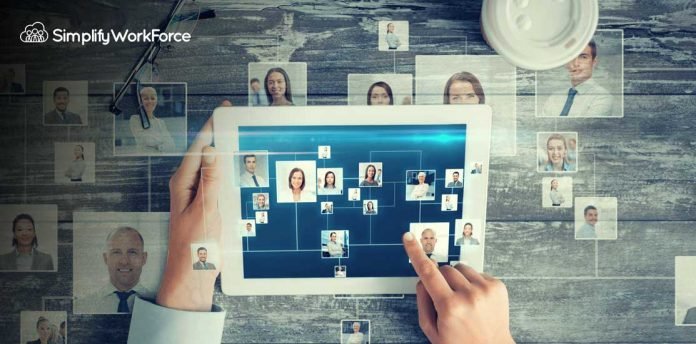 Simplify Workforce, a leading provider of contingent workforce management and service procurement solutions, has earned the prestigious Gold status in the Golden Bridge Awards® as Company of the Year – Business Products, 11 – 2,499 employees. The company was recognized for the launch and go-to-market of its flagship product, SimplifyVMS talent management system.
SimplifyVMS is a transformational, award-winning, SaaS vendor management system (VMS) platform, providing a unified approach towards managing all aspects of non-employee engagement and global service procurement. The solution is built on the newest and most flexible technology stack in the market, with extensive integration and system capabilities.
The coveted annual Golden Bridge Awards program encompasses the world's best in organizational performance, innovations, products and services, executives and management teams, women in business and the professions, innovations, best deployments, product management, public relations, marketing, corporate communications, international business, and customer satisfaction programs from every major industry in the world. Organizations from all over the world are eligible to submit nominations including public and private, for-profit and non-profit, largest to smallest and new start-ups.
"We're proud to be named a winner for this esteemed industry and peer recognition," said Neha Goel, SVP of Marketing & Strategy at Simplify Workforce. "This recent honor from the Golden Bridge Awards underscores our commitment to – and investments in – delivering technology solutions that are optimizing the sourcing and management of our customer's non-employee workforces. By continuing to redefine the concept of a VMS platform, SimplifyVMS is disrupting the talent solution marketplace."
Simplify Workforce was also named a bronze winner for Company of the Year – Information Technology Cloud/SaaS, 11-2,499 employees. To learn more about Simplify Workforce and it's award-winning VMS platform, SimplifyVMS, please visit http://www.simplifyworkforce.com/