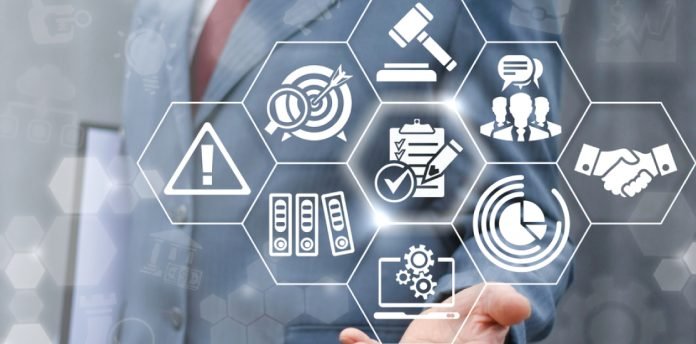 SierraConstellation Partners (SCP), a national interim management and advisory firm to middle-market companies in transition, announced today the launch of its new Talent & Culture Practice, which is focused on advising clients who are navigating complex situations on how to make an immediate impact on their business and culture through people-oriented initiatives. The practice will be led by Rebecca Waits, Chief People Officer at SCP.
As practice leader, Waits will work with clients to determine their people priorities from the organizational level down to the individual team members. The practice will focus on organizational development, leadership transitions, integrations, risk & HR compliance, talent acquisition & workforce planning, and talent data intelligence.
The new practice will help middle-market clients transform operations and improve efficiency and profitability through a realistic and viable talent plan. SCP's Talent & Culture team will partner with management teams to create long-term, sustainable solutions and communicate with stakeholders every step of the way on progress and changes.
"Attracting top talent and building a strong culture are imperatives for all companies who want to succeed," said Larry Perkins, SCP Founder and CEO. "This new practice is a natural extension of our interim leadership, performance improvement, and turnaround management work, and is something we have already been advising our clients on. Formalizing this offering gives us another avenue to add value in our engagements. Rebecca is the right person to lead and grow this important practice for our clients, in addition to her great work building our own talent and culture, and I'm thrilled to reward her success with this added role."
"In today's workplace, there are new challenges facing companies, from 'The Great Resignation' to hybrid work, and these issues have a bottom-line impact," said Rebecca Waits, Chief People Officer at SCP. "Companies leveraging the right talent and culture strategies are more likely to exceed financial targets, engage and retain employees, and innovate effectively. The Talent & Culture practice at SCP will implement impactful practices around employee experience to drive tangible business impact. I'm looking forward to growing the practice and creating meaningful change for our clients."
Waits joined SCP in 2019 and has over 20 years of experience in talent management, culture and engagement and a vast knowledge of executive-level planning in overall employee experiences. Her work has proven to be able to translate complexities and uncertainties of the ever-changing work environment into actionable insights and innovative opportunities for high-growth companies and their people. Prior to SCP, Rebecca has held various, progressive HR and leadership positions within professional services companies which has given her the opportunity to understand different industries and sectors.
For more such Updates Log on to www.hrtechcube.com