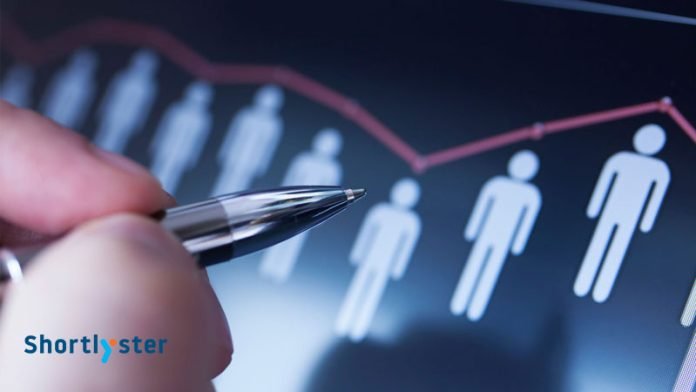 Shortlyster, an intelligent hiring optimisation platform, that helps companies make better and more informed hiring decisions, has today announced it has successfully completed a AUD $5 million capital raise.
The seed round was led by Deepbridge Capital, an investment fund specialist in the technology, life sciences, and renewable energy sectors, with participation from Shark Tank's Andrew Banks and entrepreneur, Tink Taylor.
Shortlyster uses smart data and science to match organisations with candidates who uniquely fit their job, team, and company culture to create more successful workplaces. The combination of all three elements is a distinguishable difference versus other HR and recruitment tech platforms.
Shortlyster's CEO and Co-Founder Rudy Crous said the funding would be used to execute their growth strategy and unlock further market expansion.
"Who you hire can make or break your business and we want to establish a beachhead position for Shortlyster as the essential 'first step' tool for hiring decisions. All businesses want to ideally find the right person to hire quickly, and the value in our technology is that we can do this and thus dramatically improve the process of recruitment," he said.
"Shortlyster standardises the way candidates are reviewed (screened, ranked, and matched), removing the cognitive bias from the hiring process at the start. We help businesses make more objective hiring decisions – with the platform underpinned by organisational psychology and neuroscience principles," said Crous.
Andrew Banks, business leader across the HR and recruitment space and Shark on Shark Tank, said he saw his investment in Shortlyster as a great opportunity to invest in a company disrupting the recruitment industry.
"There's no doubt traditional hiring methods need to change and I often see a lot of so-called 'great solutions' in this space. I'm excited to work with Rudy and Carl as Shortlyster is a fantastic solution that can help every company. It's the best digital innovation around increasing the cultural match in recruitment that I've seen in a very long time," added Banks.
Shortlyster's Chairman and Co-Founder Carl Hartmann said the automated platform empowers hiring managers and lets them take control of their hiring process.
"What's great about the platform is it gives recruiters and hiring managers back their time while reducing cognitive bias, speed to hire, and cost to hire. Research shows that up to 70% of a recruiter's time is spent on manual hiring processes like reviewing CVs and creating candidate shortlists. Which means that less than 30% of their time is spent on more value-adding tasks like relationship building, and engaging with the candidate," added Hartmann
Shortlyster's scientific approach to recruiting and matching successful candidates aims to ensure higher job satisfaction and higher employee retention rates in the long term. The platform uses smart data derived from cultural and behavioural assessments to measure, rank and recommend optimal candidates instantly.
Key features of the Shortlyster platform include:
Skills and Qualification Mapper – Powerful mapping tools that evaluate the technical suitability of each candidate.
Organisation Fit Assessments – Identifying candidates who reflect the core beliefs, attitudes, and behaviours businesses need in their teams and organisation.
Selection Criteria Weighting – Assigning relative importance ratings to selection criteria to increase the accuracy of candidate scoring and selection decisions
Progressive Candidate Profiling – Dynamically comparing, contrasting, and recalculating candidate scores to find the best talent. This feature allows you to run different individual fit, team fit, and organisational fit scenarios.
Shortlyster Talent Pool Matching – Providing a business direct access to top talent in the Shortlyster candidate pool.
Organisations using Shortlyster include Brand Link, Future You, Hurricane, Crane Access and Hall Chadwick Accountants.
As a Corporate Psychologist, Rudy Crous specialises in Organisational Change and Culture, while Carl Hartmann is a multi-award-winning Australian entrepreneur best known for his work as Co-Founder & CEO of Temando.
SOURCE URL: https://www.dynamicbusiness.com.au/entrepreneur-profile/new-hr-tech-platform-shortlyster-raises-5m-seed-round-to-shake-up-traditional-recruiting-methods.html