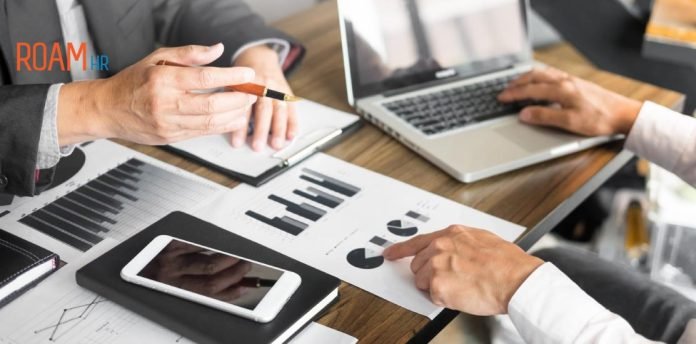 William Mills Agency, an independent public relations and marketing firm specializing in the financial industry, will provide RoamHR with strategic public relations services and support related to the financial services media. Supporting the modern gig economy workforce through its digital platform, RoamHR delivers financial wellness and tax services for freelance and self-employed workers, enabling them to easily and effectively manage their taxes for multiple employment engagements. Additionally, the company's digital solution includes both mileage and expense tracking features and is available for download through the Apple Store and Google Play.
William Mills Agency will help RoamHR in promoting its industry-leading solution for today's 1099 employees, showcasing the company's strengths as a dedicated partner for financial institutions through traditional public relations activities related to the financial services and technology media. Founded in 2018 by veteran banking executives, the New Albany, Ohio-based company is uniquely positioned to help financial institutions better reach and support the increasing number of customers and members who are earning some level of income from 1099 work. With the rising host of fintechs and challenger banks now actively targeting gig workers, this market is important for today's financial institutions to both protect and to grow their deposit base.
"Banks and credit unions want to better serve their customers and members as financial wellness partners. With an estimated 54 million Americans earning some form of income as independent workers, that means up to a third of those financial institutions' customers already fall into this category, so it's vital to their success in this changing economy to support those workers' financial needs – that's where we can help," said Rick Gonzalez, Founder and CEO, RoamHR. "We're excited to be working with WMA and look forward to connecting with the financial community to help them support this important workforce."
"We're passionate about working with innovative fintechs that are changing the way consumers and their financial institutions engage one another," said William Mills, CEO, William Mills Agency. "With the booming gig economy workforce, it's critical today's financial institutions can effectively support the banking needs of those 1099 customers. RoamHR's digital solution provides financial institutions that opportunity, and we're pleased to be helping share their story."
Was this post helpful?
Let us know if you liked the post. That's the only way we can improve.