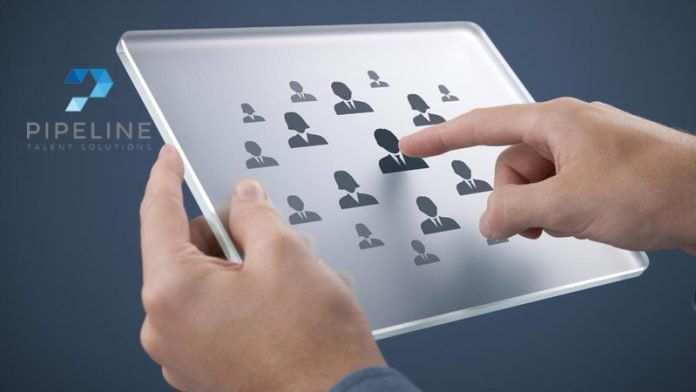 Pipeline Talent Solutions, the industry's leading non-employee strategic workforce advisory firm, is pleased to announce its partnership with VNDLY, a vendor management SaaS platform (VMS) that allows users from all departments within a company to seamlessly work together to manage contingent workforce needs.
This partnership gives Pipeline the ability to address its clients' program management technology needs, whether they're seeking contingent workforce management, statement of work (SOW) management, independent contractor compliance, total talent acquisition, or any combination of services.  "This is a unique VMS option for our clients," said Curt Paquette, Pipeline's president.  "We know the user experience will resonate with our clients – it's intuitive and interactive, providing users with data-driven information that leads to increased efficiency and visibility.  And VNDLY's vision to transform the industry landscape is the perfect complement to Pipeline's revolutionary approach."
Using sophisticated algorithms, machine learning, and artificial intelligence technology to automate manual tasks, VNDLY uses an outcomes-based approach that incorporates four major modules to address every aspect of the entire non-employee engagement lifecycle.  "We are excited about our partnership with Curt and the entire team at Pipeline Talent. We look forward to offering a unique value proposition for our customers and jointly adding value to simplify their contingent labor needs," said Shashank Saxena, CEO of VNDLY.
About Pipeline Talent Solutions
Pipeline Talent Solutions is a consultative talent acquisition and management ecosystem composed of industry veterans.  As a division of the nationally recognized staffing franchise AtWork Group, our service-focused and performance-driven philosophy is the foundation of all client relationships.  Pipeline's expert team, with decades of experience in talent supply and MSP processes, addresses workforce acquisition and management problems with distinct solutions not typically offered.  We understand a single solution no longer adequately serves today's perplexing talent market, so our team is structured to provide clients with the expertise they need and deserve.  For more information, visit https://www.pipelinetalent.com/.
About VNDLY
Founded in 2017, VNDLY transforms how companies manage their external workforce. With its SaaS Work Management System (WMS), companies can manage the entire non-employee engagement lifecycle from talent acquisition to training to supplier payment. The VNDLY WMS applies sophisticated algorithms, Machine Learning (ML) and Artificial Intelligence (AI) technology throughout the platform to automate manual tasks, increasing efficiency and productivity in today's digital and agile environment. Unlike legacy VMS offerings, VNDLY uses an "outcomes"-based management, rather than a traditional "process" based approach, giving organizations worldwide the opportunity to execute projects in a timely and cost effective manner.  VNDLY was designed with the end user in mind, easy to operate, navigate and accomplish tasks with virtually no training.  The platform is comprised of four major modules: Contingent Workforce Management, Statement of Work (SoW) Management, Independent Contractor (IC) Compliance and Total Talent Acquisition. For more information, please visit www.VNDLY.com.
SOURCE Pipeline Talent Solutions
Related Links
https://www.pipelinetalent.com
SOURCE URL: https://www.prnewswire.com/news-releases/pipeline-talent-solutions-partners-with-vndly-300850921.html